Korean Air to weigh passengers on domestic and international flights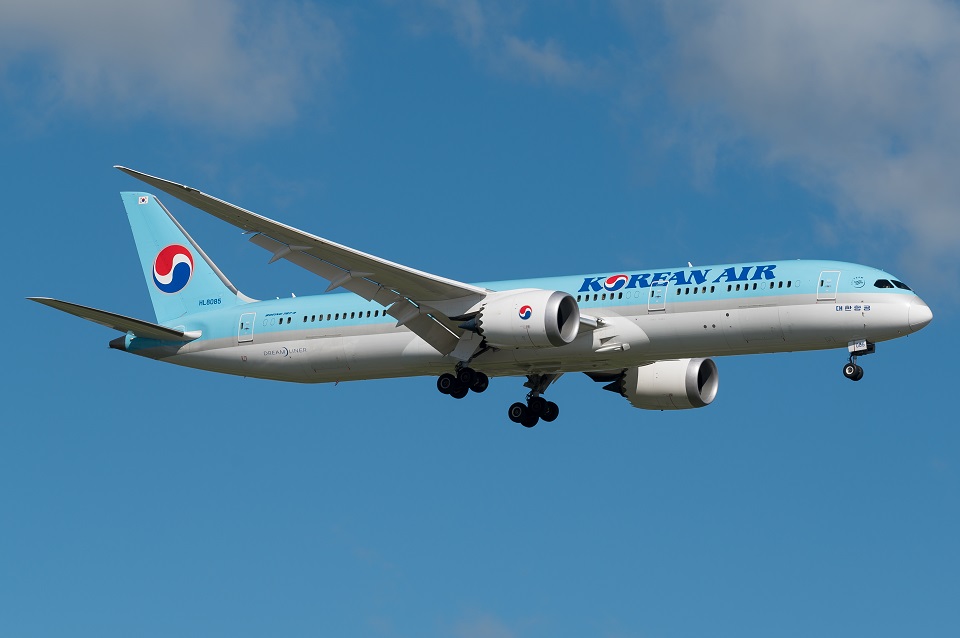 Korean Air stated that it would be "measuring the average weight of passengers along with their carry-on items for flight safety" on its website.
The new rule will be tested first for domestic travellers at Gimpo International Airport from August 28 to September 6, and for international travellers departing from Incheon International Airport from September 8 to September 19.
Korean Air Introduces Cutting-Edge In-Flight Wi-Fi Connectivity for A321neo Aircraft(Opens in a new browser tab)
The airline has verified that if travellers do not want to share their weight, they can opt-out by informing airport staff. Typically, aircraft carry 1% more fuel than is necessary. Accurate passenger weight estimates could result in a $1 billion annual fuel savings by lowering additional fuel use.
Airlines are required to calculate average values for passenger standard weights and measure them at least every five years or as necessary in accordance with the "Aircraft Weight and Balance Management Standards" published by the Ministry of Land, Infrastructure, and Transport.
Why don't airplanes have parachutes for passengers?(Opens in a new browser tab)
These numbers are used to calculate the weight and weight distribution of the aircraft. Before boarding, Korean Air customers will have their weights measured in front of the gate together with their carry-on luggage.
Korean Air is not the only carrier that has adopted this strategy. In recent years, many other international and domestic carriers, including Hawaiian carriers, Finnair, T'way Air, and Jeju Air, have conducted comparable passenger weight measurements. This practise is increasingly regarded as a required precaution to ensure aircraft safety and fuel efficiency.
Air India Passengers Stranded Inside Plane for 2 Hours Due to Pilot Absence
According to reports, over 100 passengers were forced to stay nearly two hours inside the aircraft on September 25 due to the absence of the pilot of Air India Flight AI853 from Delhi to Pune.
Delta passengers left stranded on Portuguese island and told them to Drink Water From Bathroom Faucets(Opens in a new browser tab)
The flight, which was supposed to leave at 7:10 p.m., took off at 9 p.m. and didn't land in Pune until nearly 11 p.m. Due to a lack of pilots, the delay left disgruntled passengers wondering why they had to wait two hours after boarding. Concerns regarding flight timeliness and passenger satisfaction have been brought up by this awful incident.
The flight crew gave short justifications for the delay to the passengers on board, citing "operational reasons." However, under criticism from furious passengers, they eventually acknowledged that the lack of pilots was to blame for the drawn-out departure.
Woman diverts flight after argument 'over wine'(Opens in a new browser tab)
Another passenger tweeted that, We were kept in flight for more than 1 hour because your pilot was not on time. This is really pathetic. No staff knew reason and inform passengers. It felt like kidnapped in suffocating environment. AI853- delhi to pune.
These flights are scheduled, claims a civil aviation expert who talked on the record. The result is that everything needs to be scrutinized and inspected in detail in advance. The passengers weren't adequately told about the reasons for the delay, he claims, which is worse.