Mum Reveals Genius Packing Hacks that will save you hundreds on airlines baggage fees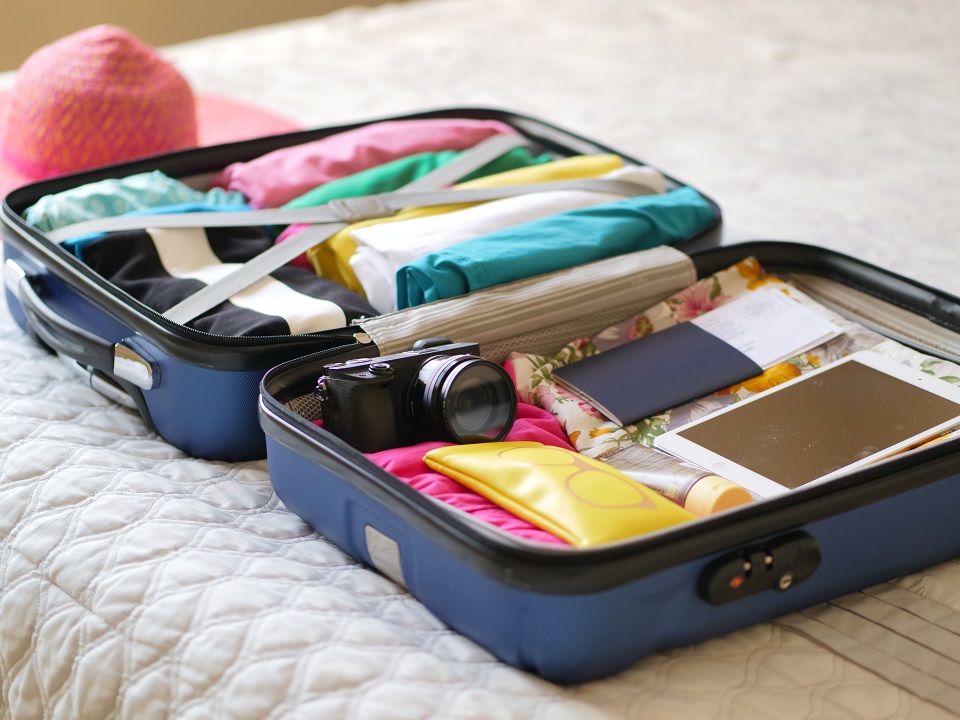 Jenna Carr, also known as "The Travel Mum" on TikTok, has shared how she packs just one carry-on bag for a week's worth of clothing.
A mother who travels the world has discovered a way to fit a week's worth of clothing into a single carry-on backpack. She is confident that her method of packing would save travelers "hundreds" on "excessive" airline baggage costs.
Lufthansa To Pay Greek Boy And Mother ₹4.5L For Denying Boarding(Opens in a new browser tab)
Jenna Carr, also known as "The Travel Mother" on TikTok, posted a video online demonstrating how she packed a little blue backpack with everything she needed for a recent family outing, eliminating the need for additional luggage and saving money.
The 33-year-old reveals that low-cost airlines permit you to bring a free 'personal item' on board and that every customer, even children, receives a backpack. The Worksop, Nottinghamshire, mother of one asserts: "Over time, the hundreds of dollars you save on luggage really add up. We have been able to travel much more since making a few adjustments to the way the family travels.
What are the best airplane life hacks?(Opens in a new browser tab)
In the video footage, which has been viewed more than 31,000 times, Jenna can be seen pointing to a little backpack and saying, 'We're going to use a hoover bag to get double the quantity of clothes in there'. In order to avoid paying 'extra' travel costs, Jenna utilises hoover bags to transport her clothing in a backpack. You can bring a "personal item" on board for free on low-cost planes, she claims.
Jenna draws in the air out of the bag to cut the volume that her garments occupy in half. Additionally, she removes air from the plastic bag after sealing it, allowing it to adjust to the curves of the backpack. Jenna shows that she places the sealed plastic bag in the backpack and suctions air out of it to allow the bag to conform to the contour of the backpack.
Frontier Airlines new policy, passengers must drop-off their bags 60 minutes before Flight(Opens in a new browser tab)
She continues by explaining how, to keep everything else in her bag clean, she wears her "bigger" shoes on the plane and wraps her smaller shoes, like sandals, in cling film.
What was her next advice? Food bags are fantastic for maintaining organization, according to Jenna. She notes that she loves to use plastic food bags to keep her jewelry and non-liquid cosmetics separate as they don't need to be removed from her purse at security. Every traveller, including children, is permitted to bring a backpack at no additional cost, according to Jenna.
EasyJet and Rolls-Royce hydrogen research project sets new world industry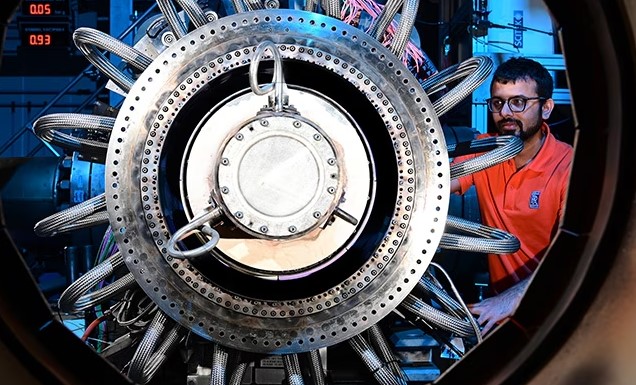 In its hydrogen research project, Rolls-Royce today announced the achievement of yet another significant milestone, a first for the entire world of industry.
In order to power a variety of aircraft, including those in the narrow-body market sector, starting in the mid-2030s, Rolls-Royce and its partner easyJet are dedicated to being at the forefront of the development of hydrogen combustion engine technology.
UK hydrogen alliance established to accelerate zero carbon aviation and bring an £34bn* annual benefit to the country(Opens in a new browser tab)
In collaboration with the German Aerospace Centre Deutsches Zentrum für Luft- und Raumfahrt (DLR) and the UK's Loughborough University, Rolls-Royce has now successfully demonstrated a crucial engine technology that represents an important step forward in the development of hydrogen as an aviation fuel.
Tests on a Pearl 700 engine running on 100% hydrogen at DLR in Cologne have demonstrated the fuel's ability to burn at circumstances that correspond to maximum take-off thrust.
The development of effective improved fuel spray nozzles to regulate combustion has been essential to that accomplishment. Given that hydrogen burns significantly hotter and faster than kerosene, this required considerable engineering problems to be overcome. A novel method that gradually blends air with hydrogen to control the fuel's reactivity allowed the new nozzles to regulate the flame location. The operability and emissions of the combustor met expectations, which is a positive outcome for Rolls-Royce.
Rolls-Royce and Gulfstream give wings to sustainable business aviation(Opens in a new browser tab)
Before the final full-pressure combustor tests were conducted at DLR Cologne, the individual nozzles were initially examined at intermediate pressure at Loughborough's freshly renovated test facilities and at DLR Cologne.
The hydrogen program's combustion component is now well understood as a result of these recent tests, but work is still being done on the systems that will deliver the fuel to the engine and combine those systems with an engine.
As Rolls-Royce and easyJet get ready for the next phase of testing, a full gas hydrogen ground test on a Pearl engine, they will now take the lessons learned from the Boscombe Down tests and apply them to the technologies tested at Loughborough and DLR. The next step will be a comprehensive ground test of a Pearl engine using liquid hydrogen; easyJet and Rolls-Royce both want to eventually fly with the technology.