Norse Atlantic Airways announces summer schedule to US destinations
At vero eos et accusamus et iusto odio dignissimos ducimus qui blanditiis praesentium voluptatum deleniti atque corrupti.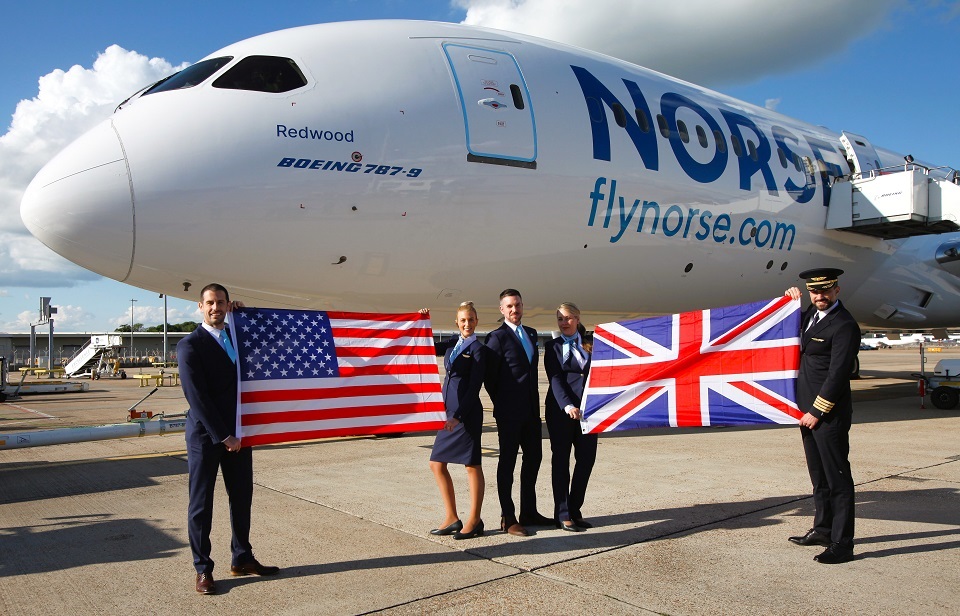 London to Washington, D.C. will launch on 1st June operating up to six flights a week with return lead in fares in Economy from £430 including taxes.
London to Los Angeles will launch on 30th June operating daily with a return lead in fares in Economy from £430 including taxes.
London to San Francisco will launch on 1st July operating three times a week with return lead in fares in Economy from £410 including taxes.
London to Boston will launch on 2nd September operating five times a week with return lead in fares in Economy from £370 including taxes
Norse Atlantic currently operates a daily direct service from London to New York and recently announced flights to Orlando and Fort Lauderdale launching in May with fares starting from £409 return including taxes.
Norse Atlantic exclusively operates Boeing 787 Dreamliner aircraft. The cabin offers passengers a relaxed and comfortable travel experience with each seat including a personal state-of-the-art entertainment experience. Our Premium cabin offers an industry-leading 43" seat pitch and 12" recline allowing passengers to arrive at their destination feeling refreshed and ready to explore their destination.
Norse Atlantic offers two cabin choices, Economy and Premium. Passengers can choose from a simple range of fares, Light, Classic and Plus, that reflect the way that they want to travel, and which options are important to them. Light fares represent Norse's value option while Plus fares include the maximum baggage allowance, two meal services an enhanced airport and onboard experience and increased ticket flexibility.
Customers looking to explore the world and enjoy unbeatable value can access even greater choice and convenience thanks to the airline's connectivity partnership with easyJet, Norwegian and Spirit Airlines.
EasyJet and Rolls-Royce hydrogen research project sets new world industry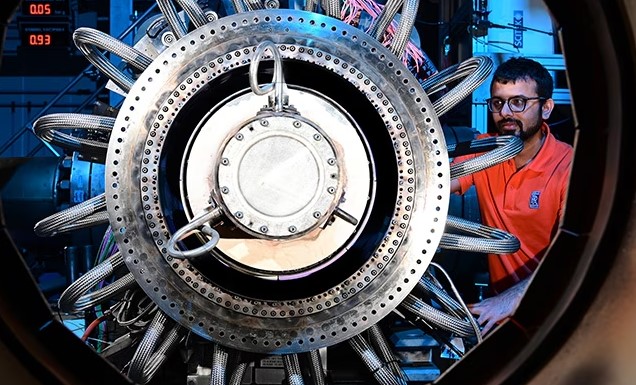 In its hydrogen research project, Rolls-Royce today announced the achievement of yet another significant milestone, a first for the entire world of industry.
In order to power a variety of aircraft, including those in the narrow-body market sector, starting in the mid-2030s, Rolls-Royce and its partner easyJet are dedicated to being at the forefront of the development of hydrogen combustion engine technology.
UK hydrogen alliance established to accelerate zero carbon aviation and bring an £34bn* annual benefit to the country(Opens in a new browser tab)
In collaboration with the German Aerospace Centre Deutsches Zentrum für Luft- und Raumfahrt (DLR) and the UK's Loughborough University, Rolls-Royce has now successfully demonstrated a crucial engine technology that represents an important step forward in the development of hydrogen as an aviation fuel.
Tests on a Pearl 700 engine running on 100% hydrogen at DLR in Cologne have demonstrated the fuel's ability to burn at circumstances that correspond to maximum take-off thrust.
The development of effective improved fuel spray nozzles to regulate combustion has been essential to that accomplishment. Given that hydrogen burns significantly hotter and faster than kerosene, this required considerable engineering problems to be overcome. A novel method that gradually blends air with hydrogen to control the fuel's reactivity allowed the new nozzles to regulate the flame location. The operability and emissions of the combustor met expectations, which is a positive outcome for Rolls-Royce.
Rolls-Royce and Gulfstream give wings to sustainable business aviation(Opens in a new browser tab)
Before the final full-pressure combustor tests were conducted at DLR Cologne, the individual nozzles were initially examined at intermediate pressure at Loughborough's freshly renovated test facilities and at DLR Cologne.
The hydrogen program's combustion component is now well understood as a result of these recent tests, but work is still being done on the systems that will deliver the fuel to the engine and combine those systems with an engine.
As Rolls-Royce and easyJet get ready for the next phase of testing, a full gas hydrogen ground test on a Pearl engine, they will now take the lessons learned from the Boscombe Down tests and apply them to the technologies tested at Loughborough and DLR. The next step will be a comprehensive ground test of a Pearl engine using liquid hydrogen; easyJet and Rolls-Royce both want to eventually fly with the technology.