Woman praised for refusing to switch first class seat on plane with child
A woman's claim that she refused to switch from first class to economy so a 10-year-old boy could sit with his parents sparked an internet debate about proper plane seat protocol.
The 23-year-old passenger said that she was "shamed by an old woman in the seat next to me who told me that I made a child sit on their own for 13 hours" despite the fact that the majority of comments appear to blame the parents, noting one of them might have switched seats with their son instead of her. Additionally, several readers have raised the possibility that the narrative is untrue, claiming that certain details don't line up.
Woman diverts flight after argument 'over wine'(Opens in a new browser tab)
The woman posted the incident on Reddit and explained that she had been planning a vacation to San Francisco for over a year. She expressed her excitement at being given the opportunity to fly in first class since she had never done so before.
Although the Redditor did not specify her origin or airline, she did not mention that 13 to 15-hour flights to San Francisco frequently leave from airports in Auckland, Sydney, and Singapore, among others.
She added, "About an hour into the journey, a flight attendant approaches me and asks if I'd be willing to switch seats with a 10-year-old child who was in economy so he could sit with his family in first class. The passenger went on to claim that although she was under pressure to switch seats because of the flight attendant's alternative offers, such as a refund and an upgrade credit, she eventually made the decision to stay in first class and not give up the 10-year-old's seat to her.
Lufthansa To Pay Greek Boy And Mother ₹4.5L For Denying Boarding(Opens in a new browser tab)
"I get a 13-hour flight alone for a child is the scary part, but I saw him walk up and down the aisles like every hour to meet his parents so it wasn't like he was alone." She concluded by saying, "So AITA (am I the asshole), because supposedly this is what an a-hole would do?" In the eyes of her audience, her choice was not questionable. Few people disagree with the stance she adopted, despite the fact that her story has been viewed by about nine million people.
"Good for you!" one commenter said. They should have reserved nearby seats if they intended to have their child with them. Another viewer said, "Ok, well that's on them; one of the older family members could've gone sat elsewhere so the kid could have sat with family."
Air India Passengers Stranded Inside Plane for 2 Hours Due to Pilot Absence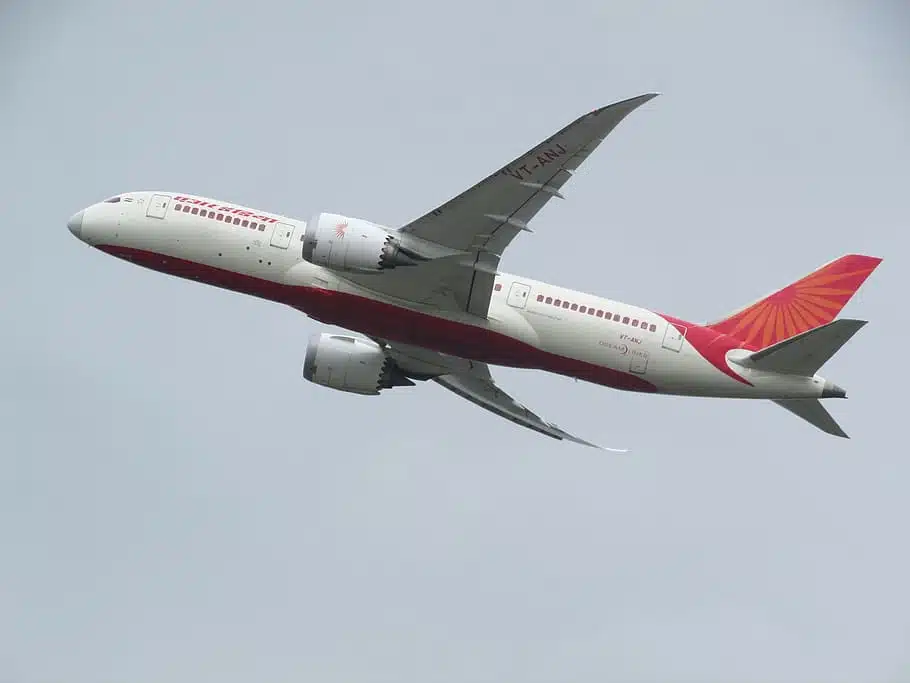 According to reports, over 100 passengers were forced to stay nearly two hours inside the aircraft on September 25 due to the absence of the pilot of Air India Flight AI853 from Delhi to Pune.
Delta passengers left stranded on Portuguese island and told them to Drink Water From Bathroom Faucets(Opens in a new browser tab)
The flight, which was supposed to leave at 7:10 p.m., took off at 9 p.m. and didn't land in Pune until nearly 11 p.m. Due to a lack of pilots, the delay left disgruntled passengers wondering why they had to wait two hours after boarding. Concerns regarding flight timeliness and passenger satisfaction have been brought up by this awful incident.
The flight crew gave short justifications for the delay to the passengers on board, citing "operational reasons." However, under criticism from furious passengers, they eventually acknowledged that the lack of pilots was to blame for the drawn-out departure.
Woman diverts flight after argument 'over wine'(Opens in a new browser tab)
Another passenger tweeted that, We were kept in flight for more than 1 hour because your pilot was not on time. This is really pathetic. No staff knew reason and inform passengers. It felt like kidnapped in suffocating environment. AI853- delhi to pune.
These flights are scheduled, claims a civil aviation expert who talked on the record. The result is that everything needs to be scrutinized and inspected in detail in advance. The passengers weren't adequately told about the reasons for the delay, he claims, which is worse.