Delta passengers left stranded on Portuguese island and told them to Drink Water From Bathroom Faucets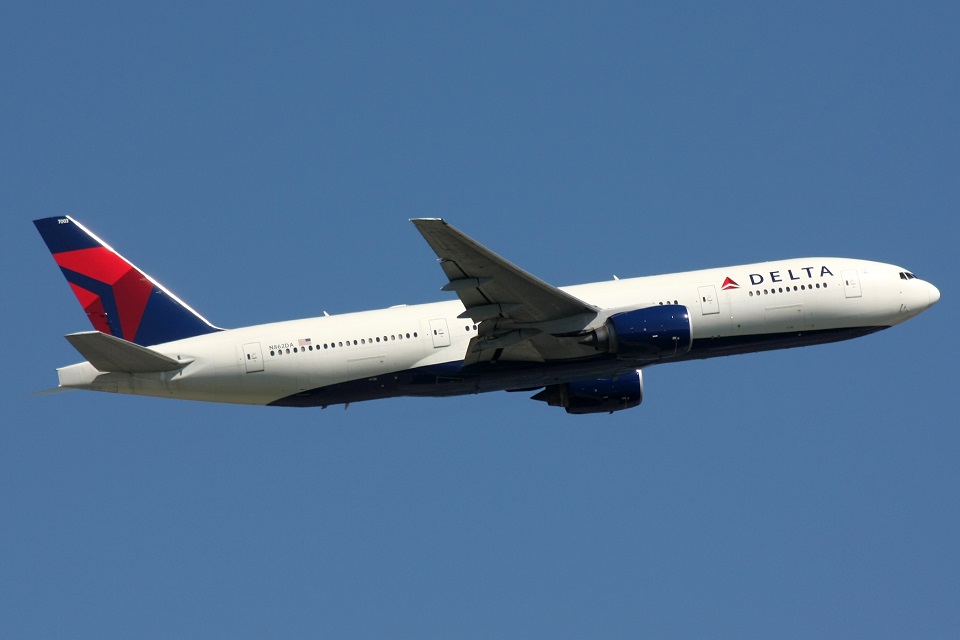 On a Delta aircraft from Ghana to New York, passengers were diverted to a Portuguese island, where they reportedly spent more than 12 hours stranded. Additionally, some passengers on board mentioned problems with the oxygen supply on the aircraft.
200 passengers were on board Flight 157 from Ghana to New York on Friday when it had a "mechanical issue with a backup oxygen system" and had to divert to the Lajes Airport, according to a Delta spokesperson. Passengers claimed they had to beg for food and that airline staff told them not to "start a revolution."
Hidden camera reportedly found in bathroom onboard American Airlines flight(Opens in a new browser tab)
One person claimed they were stranded in a remote area of the airport and was urged to be "grateful the plane didn't crash in the sea."
Passenger Nana Asante-Smith posted on Facebook, "We were abandoned by Delta and treated like encroaching roaches by airport representatives on Terceira Islands," claiming they showed "reckless disregard for human life and well-being."
"In response to that, a man asked about the complimentary water bottles. The man was told by one of the airport staff members that he could drink water from the bathroom faucets. After some time and complaints, a little cafe in the corner opened, allowing customers to pay with a credit card for food," wrote Nana.
Passengers evacuated from Delta flight after tire blows out during landing(Opens in a new browser tab)
She continued, "As passengers rushed to rebook connecting flights, ask for clarification on the situation that we found themselves in, etc., there have been no official announcements or updates from Delta to date. The people became anxious frustrated, and confused. Many travelers sat or slept on the hard floor because there were not enough seats for everyone. The solid, steel-like chairs can't be accurately described as uncomfortable. The aforementioned airport employee responded by warning us not to start "a revolution" and to "be grateful for a second chance at life."
Sakordie, a rapper from Ghana, was also travelling to New York on the Delta flight. He described his experience on Twitter.
EasyJet and Rolls-Royce hydrogen research project sets new world industry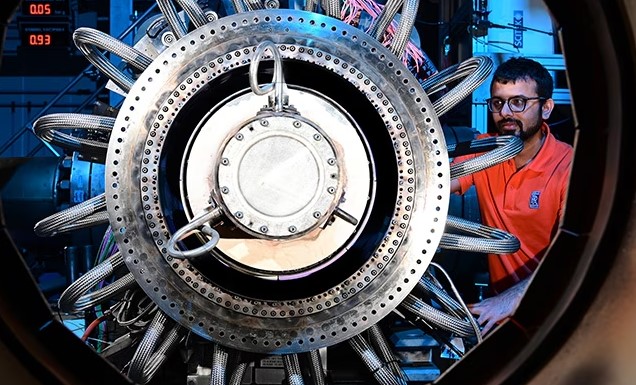 In its hydrogen research project, Rolls-Royce today announced the achievement of yet another significant milestone, a first for the entire world of industry.
In order to power a variety of aircraft, including those in the narrow-body market sector, starting in the mid-2030s, Rolls-Royce and its partner easyJet are dedicated to being at the forefront of the development of hydrogen combustion engine technology.
UK hydrogen alliance established to accelerate zero carbon aviation and bring an £34bn* annual benefit to the country(Opens in a new browser tab)
In collaboration with the German Aerospace Centre Deutsches Zentrum für Luft- und Raumfahrt (DLR) and the UK's Loughborough University, Rolls-Royce has now successfully demonstrated a crucial engine technology that represents an important step forward in the development of hydrogen as an aviation fuel.
Tests on a Pearl 700 engine running on 100% hydrogen at DLR in Cologne have demonstrated the fuel's ability to burn at circumstances that correspond to maximum take-off thrust.
The development of effective improved fuel spray nozzles to regulate combustion has been essential to that accomplishment. Given that hydrogen burns significantly hotter and faster than kerosene, this required considerable engineering problems to be overcome. A novel method that gradually blends air with hydrogen to control the fuel's reactivity allowed the new nozzles to regulate the flame location. The operability and emissions of the combustor met expectations, which is a positive outcome for Rolls-Royce.
Rolls-Royce and Gulfstream give wings to sustainable business aviation(Opens in a new browser tab)
Before the final full-pressure combustor tests were conducted at DLR Cologne, the individual nozzles were initially examined at intermediate pressure at Loughborough's freshly renovated test facilities and at DLR Cologne.
The hydrogen program's combustion component is now well understood as a result of these recent tests, but work is still being done on the systems that will deliver the fuel to the engine and combine those systems with an engine.
As Rolls-Royce and easyJet get ready for the next phase of testing, a full gas hydrogen ground test on a Pearl engine, they will now take the lessons learned from the Boscombe Down tests and apply them to the technologies tested at Loughborough and DLR. The next step will be a comprehensive ground test of a Pearl engine using liquid hydrogen; easyJet and Rolls-Royce both want to eventually fly with the technology.