Hidden camera reportedly found in bathroom onboard American Airlines flight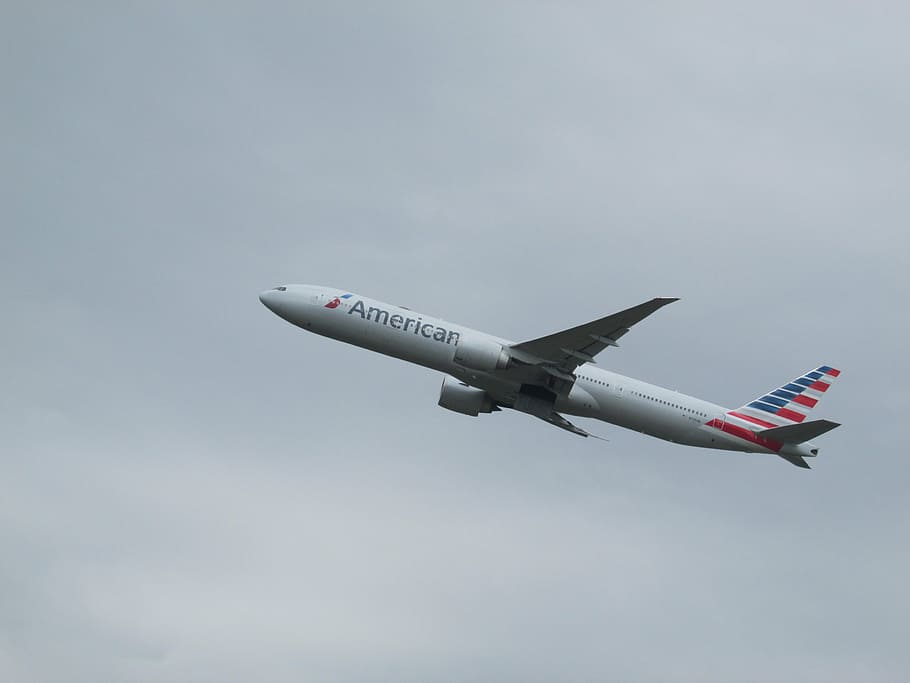 An alleged hidden camera was discovered in a bathroom onboard an American Airlines aircraft, and the FBI is now looking into the matter.
Massachusetts state police reported a "potential criminal act" that occurred on board an American Airlines flight that arrived at Boston Logan International Airport from Charlotte, North Carolina, on September 2. However, they stated that the event included a "juvenile, a flight attendant, and a cell phone."
Iconic BOAC Livery on British Airways Boeing 747 to be Scrapped(Opens in a new browser tab)
A passenger on the aircraft reported seeing a teenage girl try to use the first-class lavatory but being stopped by a male flight attendant. She was about to use the bathroom when he stopped her and said, "Hey hold on just a second, we're about to start collecting trash so I am going to wash my hands," the passenger recalled.
The girl then used the bathroom after the flight attendant had left. The traveler then claimed that he witnessed the teenager's mother approach first class and stop another traveler from using the bathroom. And She said 'don't go in there,'" the passenger told.
Woman diverts flight after argument 'over wine'(Opens in a new browser tab)
When the Airbus A321 arrived on Saturday at 10 a.m., the Massachusetts State Police and FBI met it after responding to the complaint. The FBI is now in charge of the incident because a preliminary investigation revealed that a probable criminal act took place mid-flight.
A representative for American Airlines said the company was "very seriously" considering the allegation. The spokesperson went on to say that the airline was working with law enforcement but couldn't go into more detail because the event was still being investigated.
EasyJet and Rolls-Royce hydrogen research project sets new world industry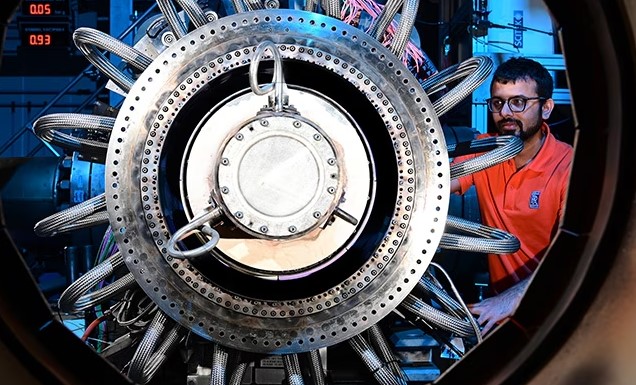 In its hydrogen research project, Rolls-Royce today announced the achievement of yet another significant milestone, a first for the entire world of industry.
In order to power a variety of aircraft, including those in the narrow-body market sector, starting in the mid-2030s, Rolls-Royce and its partner easyJet are dedicated to being at the forefront of the development of hydrogen combustion engine technology.
UK hydrogen alliance established to accelerate zero carbon aviation and bring an £34bn* annual benefit to the country(Opens in a new browser tab)
In collaboration with the German Aerospace Centre Deutsches Zentrum für Luft- und Raumfahrt (DLR) and the UK's Loughborough University, Rolls-Royce has now successfully demonstrated a crucial engine technology that represents an important step forward in the development of hydrogen as an aviation fuel.
Tests on a Pearl 700 engine running on 100% hydrogen at DLR in Cologne have demonstrated the fuel's ability to burn at circumstances that correspond to maximum take-off thrust.
The development of effective improved fuel spray nozzles to regulate combustion has been essential to that accomplishment. Given that hydrogen burns significantly hotter and faster than kerosene, this required considerable engineering problems to be overcome. A novel method that gradually blends air with hydrogen to control the fuel's reactivity allowed the new nozzles to regulate the flame location. The operability and emissions of the combustor met expectations, which is a positive outcome for Rolls-Royce.
Rolls-Royce and Gulfstream give wings to sustainable business aviation(Opens in a new browser tab)
Before the final full-pressure combustor tests were conducted at DLR Cologne, the individual nozzles were initially examined at intermediate pressure at Loughborough's freshly renovated test facilities and at DLR Cologne.
The hydrogen program's combustion component is now well understood as a result of these recent tests, but work is still being done on the systems that will deliver the fuel to the engine and combine those systems with an engine.
As Rolls-Royce and easyJet get ready for the next phase of testing, a full gas hydrogen ground test on a Pearl engine, they will now take the lessons learned from the Boscombe Down tests and apply them to the technologies tested at Loughborough and DLR. The next step will be a comprehensive ground test of a Pearl engine using liquid hydrogen; easyJet and Rolls-Royce both want to eventually fly with the technology.