Frontier Airlines Sweepstakes: Win up to 100K FRONTIER Miles to Pay Off Your Student Loan Debt!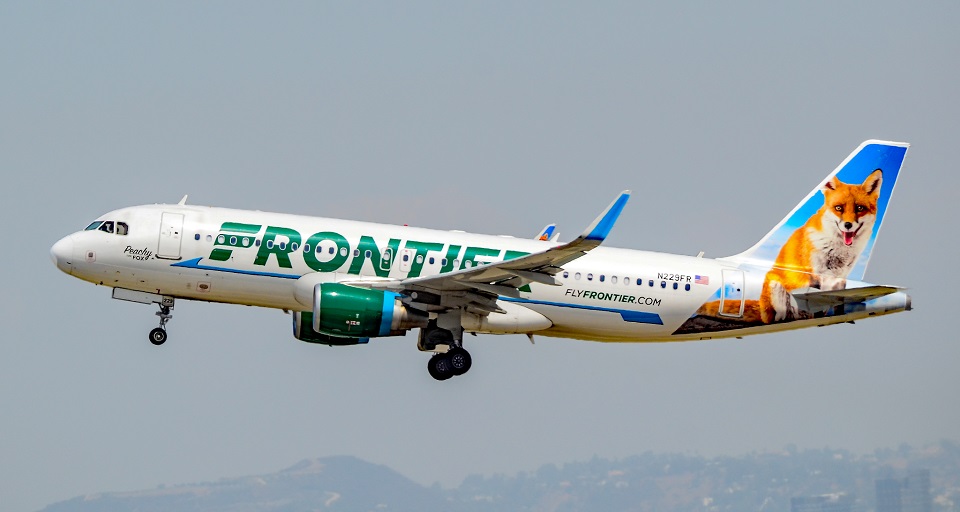 Frontier Airlines, an ultra-low cost airline, has introduced a FRONTIER MilesSM sweepstakes that is geared at the many people who are working away to pay off their student loan debt. As the moratorium on student loan payments in the United States comes to an end, Frontier is announcing a campaign that will give away up to 100,000 bonus miles to each of 100 lucky winners.
Frontier Airlines announces new non-stop flights(Opens in a new browser tab)
The promotional miles will be equal to the winners' outstanding student loan balances. All winners will only be eligible to receive a maximum of 10 million miles in total prize payout. The payout of promotional miles, which can be used to book free flights, increases with debt size. Promotional miles are non-qualifying toward FRONTIER Miles Elite Status.
Those who are currently making payments on their student loans must fill out an entry form and indicate their loan balance in order to be eligible. Entry requires a membership number and FRONTIER Miles account. Joining FRONTIER Miles is free. By promoting the contest page on their social media sites, participants can earn more entries. The competition is still available until Sunday, August 27, 2023.
Frontier Airlines new policy, passengers must drop-off their bags 60 minutes before Flight(Opens in a new browser tab)
Tyri Squyres, vice president of marketing for Frontier Airlines, stated, "We're delighted to provide a chance to win free flights through this special mileage giveaway and to bring a little happiness to education borrowers." FRONTIER Miles are a terrific way to take advantage of Frontier's extensive network and enjoy a break to discover someplace new or visit family and friends, with flights starting at just 10,000 miles.
Visit the Student Loan Mile Match page for full sweepstakes rules and to enter.
EasyJet and Rolls-Royce hydrogen research project sets new world industry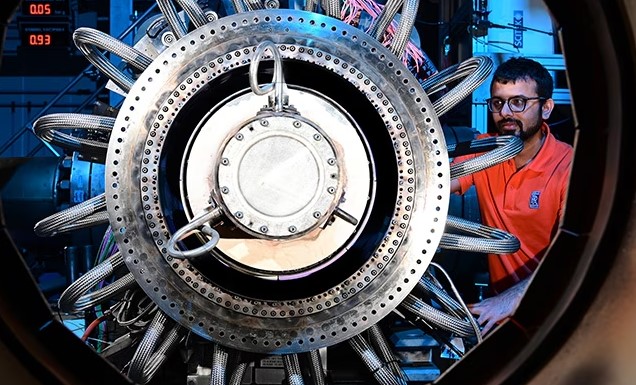 In its hydrogen research project, Rolls-Royce today announced the achievement of yet another significant milestone, a first for the entire world of industry.
In order to power a variety of aircraft, including those in the narrow-body market sector, starting in the mid-2030s, Rolls-Royce and its partner easyJet are dedicated to being at the forefront of the development of hydrogen combustion engine technology.
UK hydrogen alliance established to accelerate zero carbon aviation and bring an £34bn* annual benefit to the country(Opens in a new browser tab)
In collaboration with the German Aerospace Centre Deutsches Zentrum für Luft- und Raumfahrt (DLR) and the UK's Loughborough University, Rolls-Royce has now successfully demonstrated a crucial engine technology that represents an important step forward in the development of hydrogen as an aviation fuel.
Tests on a Pearl 700 engine running on 100% hydrogen at DLR in Cologne have demonstrated the fuel's ability to burn at circumstances that correspond to maximum take-off thrust.
The development of effective improved fuel spray nozzles to regulate combustion has been essential to that accomplishment. Given that hydrogen burns significantly hotter and faster than kerosene, this required considerable engineering problems to be overcome. A novel method that gradually blends air with hydrogen to control the fuel's reactivity allowed the new nozzles to regulate the flame location. The operability and emissions of the combustor met expectations, which is a positive outcome for Rolls-Royce.
Rolls-Royce and Gulfstream give wings to sustainable business aviation(Opens in a new browser tab)
Before the final full-pressure combustor tests were conducted at DLR Cologne, the individual nozzles were initially examined at intermediate pressure at Loughborough's freshly renovated test facilities and at DLR Cologne.
The hydrogen program's combustion component is now well understood as a result of these recent tests, but work is still being done on the systems that will deliver the fuel to the engine and combine those systems with an engine.
As Rolls-Royce and easyJet get ready for the next phase of testing, a full gas hydrogen ground test on a Pearl engine, they will now take the lessons learned from the Boscombe Down tests and apply them to the technologies tested at Loughborough and DLR. The next step will be a comprehensive ground test of a Pearl engine using liquid hydrogen; easyJet and Rolls-Royce both want to eventually fly with the technology.