K9 JETS launches first-ever Dubai-London flights for cats and dogs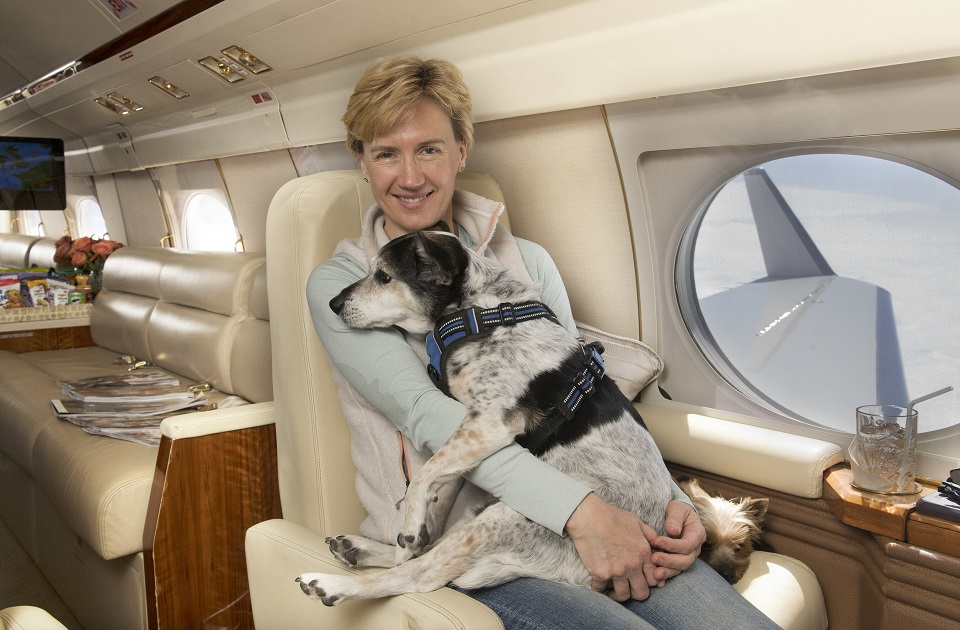 K9 JETS, the world's first pay-per-seat pet charter service, is launching a direct route between Los Angeles and London in response to high demand and just in time for holiday trips, allowing residents of the City of Angels to journey in style with their furry companions.
Families traveling to London for the holidays on December 20 will be able to board an aircraft from the Los Angeles airport of Van Nuys and return on January 1. Similarly, British colleagues will be able to fly to Los Angeles from the Farnborough airport on December 23, with a return date of January 3. The flights will also be accessible from Van Nuys on March 8 and May 10, as well as Farnborough on March 10 and May 12.
Norse Atlantic Flash Sale: Unbeatable Fares to London, Berlin, and Beyond from Just $99!(Opens in a new browser tab)
Inspired by a request received by their sister company, G6 AVIATION, of a flight from London to New Jersey for ten passengers + ten dogs, K9 JETS was created with the intention of providing discerning consumers with a stress-free travel experience that allows them and their pets to fly with peace of mind (and a flute of champagne).
All K9 JETS flights take off from private terminals, guaranteeing quick customs clearance and allowing passengers to check in up to 60 minutes prior to departure and take use of the free bar and refreshments. Dogs are allowed to sit on humans' laps or in their side of the cabin during flight, but cats must stay in their carriers. What more could a traveler—or their four-legged friends—want?
Passenger attempts to enter cockpit, open exit doors on United Airlines flight(Opens in a new browser tab)
The one-of-a-kind travel experience also offers multiple routes between London and New Jersey, East and West Coast America, Paris, New Jersey, Dubai and Lisbon. Prices range from $6,350-$13,850 for guests and pets. Interested fliers can go to www.K9JETS.com to purchase. Terms and conditions apply.
EasyJet and Rolls-Royce hydrogen research project sets new world industry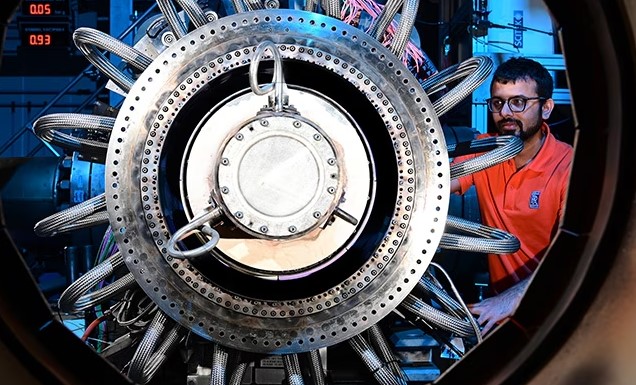 In its hydrogen research project, Rolls-Royce today announced the achievement of yet another significant milestone, a first for the entire world of industry.
In order to power a variety of aircraft, including those in the narrow-body market sector, starting in the mid-2030s, Rolls-Royce and its partner easyJet are dedicated to being at the forefront of the development of hydrogen combustion engine technology.
UK hydrogen alliance established to accelerate zero carbon aviation and bring an £34bn* annual benefit to the country(Opens in a new browser tab)
In collaboration with the German Aerospace Centre Deutsches Zentrum für Luft- und Raumfahrt (DLR) and the UK's Loughborough University, Rolls-Royce has now successfully demonstrated a crucial engine technology that represents an important step forward in the development of hydrogen as an aviation fuel.
Tests on a Pearl 700 engine running on 100% hydrogen at DLR in Cologne have demonstrated the fuel's ability to burn at circumstances that correspond to maximum take-off thrust.
The development of effective improved fuel spray nozzles to regulate combustion has been essential to that accomplishment. Given that hydrogen burns significantly hotter and faster than kerosene, this required considerable engineering problems to be overcome. A novel method that gradually blends air with hydrogen to control the fuel's reactivity allowed the new nozzles to regulate the flame location. The operability and emissions of the combustor met expectations, which is a positive outcome for Rolls-Royce.
Rolls-Royce and Gulfstream give wings to sustainable business aviation(Opens in a new browser tab)
Before the final full-pressure combustor tests were conducted at DLR Cologne, the individual nozzles were initially examined at intermediate pressure at Loughborough's freshly renovated test facilities and at DLR Cologne.
The hydrogen program's combustion component is now well understood as a result of these recent tests, but work is still being done on the systems that will deliver the fuel to the engine and combine those systems with an engine.
As Rolls-Royce and easyJet get ready for the next phase of testing, a full gas hydrogen ground test on a Pearl engine, they will now take the lessons learned from the Boscombe Down tests and apply them to the technologies tested at Loughborough and DLR. The next step will be a comprehensive ground test of a Pearl engine using liquid hydrogen; easyJet and Rolls-Royce both want to eventually fly with the technology.