Russia's Ural Airlines Plane Makes Emergency Landing in Western Siberia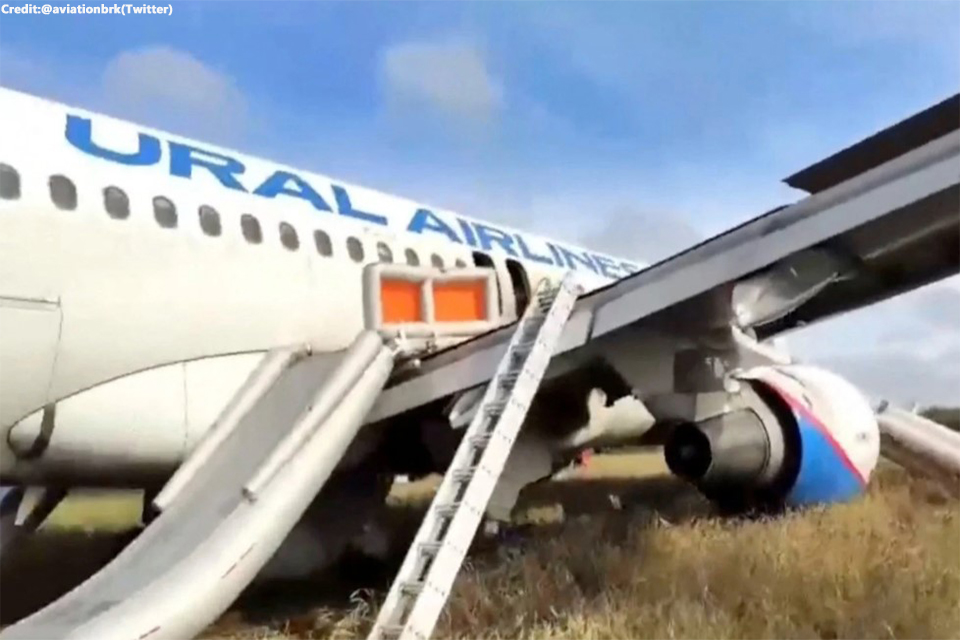 According to Russian media reports, a Ural Airlines flight carrying 159 passengers and crew members from Sochi to Omsk was forced to make an emergency landing in the Novosibirsk region on Tuesday. No one suffered injuries in the incident, and the reason for the emergency landing is still being looked investigated.
Passengers evacuated from Delta flight after tire blows out during landing(Opens in a new browser tab)
Due to Western sanctions over Moscow's offensive in Ukraine, Russia's aviation has been severely restricted. No casualties were reported, according to the authorities, who released a footage showing the Ural Airlines plane on a field near a forest in the Novosibirsk area. People gathered outside the plane, which had its slides extended.
A hydraulic system malfunction caused the aircraft to emit an alarm. Despite having a planned landing at Novosibirsk Airport, the plane quickly vanished from radar.
The unexpected landing of a Ural Airlines A320 aircraft traveling along the Sochi-Omsk route was safely completed at 05.44 Moscow time (02.44 GMT), according to a statement from Moscow's aviation bureau Rosaviatsia.
Woman diverts flight after argument 'over wine'(Opens in a new browser tab)
According to the company, "all passengers are housed in the nearest village," and none of them sought medical care. The Russian Investigative Committee has begun a criminal investigation into the alleged breach of aviation safety regulations. The emergency landing was carried out, it was stated, "for a technical reason."
EasyJet and Rolls-Royce hydrogen research project sets new world industry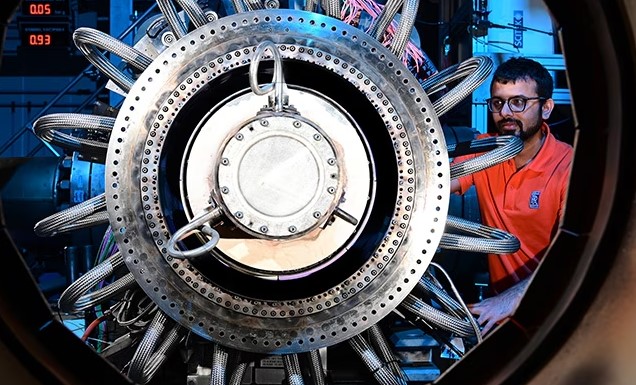 In its hydrogen research project, Rolls-Royce today announced the achievement of yet another significant milestone, a first for the entire world of industry.
In order to power a variety of aircraft, including those in the narrow-body market sector, starting in the mid-2030s, Rolls-Royce and its partner easyJet are dedicated to being at the forefront of the development of hydrogen combustion engine technology.
UK hydrogen alliance established to accelerate zero carbon aviation and bring an £34bn* annual benefit to the country(Opens in a new browser tab)
In collaboration with the German Aerospace Centre Deutsches Zentrum für Luft- und Raumfahrt (DLR) and the UK's Loughborough University, Rolls-Royce has now successfully demonstrated a crucial engine technology that represents an important step forward in the development of hydrogen as an aviation fuel.
Tests on a Pearl 700 engine running on 100% hydrogen at DLR in Cologne have demonstrated the fuel's ability to burn at circumstances that correspond to maximum take-off thrust.
The development of effective improved fuel spray nozzles to regulate combustion has been essential to that accomplishment. Given that hydrogen burns significantly hotter and faster than kerosene, this required considerable engineering problems to be overcome. A novel method that gradually blends air with hydrogen to control the fuel's reactivity allowed the new nozzles to regulate the flame location. The operability and emissions of the combustor met expectations, which is a positive outcome for Rolls-Royce.
Rolls-Royce and Gulfstream give wings to sustainable business aviation(Opens in a new browser tab)
Before the final full-pressure combustor tests were conducted at DLR Cologne, the individual nozzles were initially examined at intermediate pressure at Loughborough's freshly renovated test facilities and at DLR Cologne.
The hydrogen program's combustion component is now well understood as a result of these recent tests, but work is still being done on the systems that will deliver the fuel to the engine and combine those systems with an engine.
As Rolls-Royce and easyJet get ready for the next phase of testing, a full gas hydrogen ground test on a Pearl engine, they will now take the lessons learned from the Boscombe Down tests and apply them to the technologies tested at Loughborough and DLR. The next step will be a comprehensive ground test of a Pearl engine using liquid hydrogen; easyJet and Rolls-Royce both want to eventually fly with the technology.