STARLUX Airlines Announces U.S. Expansion With New San Francisco-Taipei Route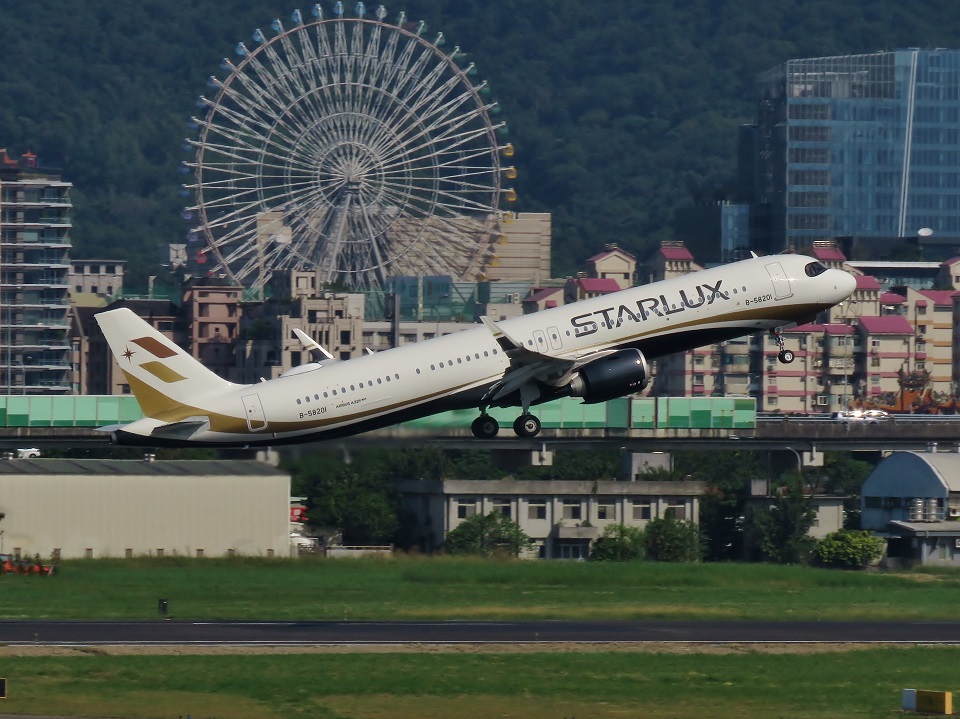 STARLUX Airlines, a Taiwan-based luxury carrier announced the opening of its second North American destination, with flights between San Francisco and Taipei beginning on December 16.
Frontier Airlines announces new non-stop flights(Opens in a new browser tab)
This follows the recent increase in the frequency of its Los Angeles-Taipei route to daily service. The SFO-TPE service will reportedly begin with three weekly flights and move up to daily service starting in March. The schedule is listed below, and reservations are now being accepted for the new route.
| | | | | |
| --- | --- | --- | --- | --- |
| Flight | Route | Weekly Schedule | Departure Time | Arrival Time |
| JX011 | SFO-TPE | Tuesday, Thursday, Saturday | 23:40 | 05:30+2 |
| JX012 | TPE-SFO | Tuesday, Thursday, Saturday | 23:30 | 18:15 |
The biggest name in the audiovisual sector, Sony, has joined forces with STARLUX Airlines to commemorate the grand launch. All First-Class travellers from Taipei to San Francisco from December 16 through December 31 will receive a set of Sony WH-1000XM5 wireless noise-canceling headphones.
Ryanair Announces New Aircraft Base in Copenhagen(Opens in a new browser tab)
With its sights set on the stars and the word "luxury" embedded in its name, STARLUX works to uphold the greatest standards in management, operations, and customer service. The long-haul flights operated by STARLUX have won accolades for their luxurious cuisine and brand-new cabins, making them a popular option for passengers crossing the Pacific Ocean. Using its next-generation Airbus A350 aircraft, the airline will fly the SFO-TPE route with four seats in First Class, 26 in Business, 36 in Premium Economy, and 240 in Economy.
In all four cabin classes, STARLUX places a strong emphasis on creating a pleasant "Home in the Air" experience. To reduce travel fatigue, First and Business provide individual sliding doors and seats with a Zero G option. Premium Economy offers roomy seats with footrests so that travellers may stretch out comfortably while travelling. Long-haul flights are made simple by Economy, which offers 4K high-definition screens and the ability to attach one's own Bluetooth headphones.
EasyJet and Rolls-Royce hydrogen research project sets new world industry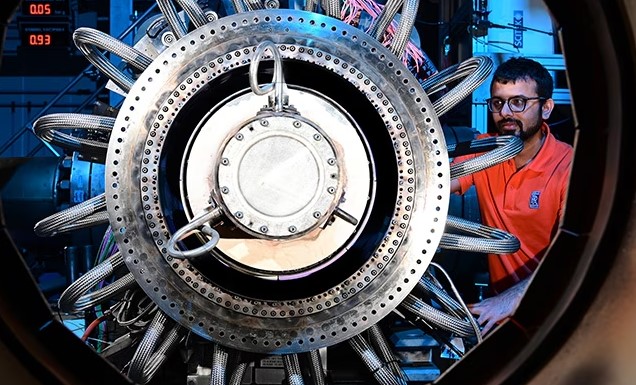 In its hydrogen research project, Rolls-Royce today announced the achievement of yet another significant milestone, a first for the entire world of industry.
In order to power a variety of aircraft, including those in the narrow-body market sector, starting in the mid-2030s, Rolls-Royce and its partner easyJet are dedicated to being at the forefront of the development of hydrogen combustion engine technology.
UK hydrogen alliance established to accelerate zero carbon aviation and bring an £34bn* annual benefit to the country(Opens in a new browser tab)
In collaboration with the German Aerospace Centre Deutsches Zentrum für Luft- und Raumfahrt (DLR) and the UK's Loughborough University, Rolls-Royce has now successfully demonstrated a crucial engine technology that represents an important step forward in the development of hydrogen as an aviation fuel.
Tests on a Pearl 700 engine running on 100% hydrogen at DLR in Cologne have demonstrated the fuel's ability to burn at circumstances that correspond to maximum take-off thrust.
The development of effective improved fuel spray nozzles to regulate combustion has been essential to that accomplishment. Given that hydrogen burns significantly hotter and faster than kerosene, this required considerable engineering problems to be overcome. A novel method that gradually blends air with hydrogen to control the fuel's reactivity allowed the new nozzles to regulate the flame location. The operability and emissions of the combustor met expectations, which is a positive outcome for Rolls-Royce.
Rolls-Royce and Gulfstream give wings to sustainable business aviation(Opens in a new browser tab)
Before the final full-pressure combustor tests were conducted at DLR Cologne, the individual nozzles were initially examined at intermediate pressure at Loughborough's freshly renovated test facilities and at DLR Cologne.
The hydrogen program's combustion component is now well understood as a result of these recent tests, but work is still being done on the systems that will deliver the fuel to the engine and combine those systems with an engine.
As Rolls-Royce and easyJet get ready for the next phase of testing, a full gas hydrogen ground test on a Pearl engine, they will now take the lessons learned from the Boscombe Down tests and apply them to the technologies tested at Loughborough and DLR. The next step will be a comprehensive ground test of a Pearl engine using liquid hydrogen; easyJet and Rolls-Royce both want to eventually fly with the technology.