Ryanair announces 50 cabin crew vacancies for Scotland
Ryanair, Europe's largest airline, has announced a significant recruiting drive for 50 cabin crew based in Edinburgh, as consumers continue to flock to Ryanair's affordable rates and excellent service.
Ryanair announces nine new UK routes(Opens in a new browser tab)
Ryanair is having a recruiting day at The Double Tree By Hilton Edinburgh City Centre on Tuesday, September 5th at 11:00 am to aid in the search for the ideal applicants for these exciting cabin crew positions. Attendees will learn about the benefits of working as cabin crew for Europe's top airline group, including Ryanair's industry-leading 5 days on, 3 days off schedule, excellent compensation package, fast track career opportunities, and travel discounts that allow crew to travel on any of the airline's 230+ routes.
Ryanair Announces New Aircraft Base in Copenhagen(Opens in a new browser tab)
Darrell Hughes, the airline's chief people officer, said: "We are excited to announce a significant hiring effort for 50 cabin crew in Scotland. Those interested in applying are invited to attend our recruiting event on Tuesday, September 5, in Edinburgh, where they can meet the team and hear more about these fascinating opportunities. In the run-up to Winter '23 and Summer '24, we look forward to having additional cabin personnel on board as Ryanair expands to carry 300 million passengers by 2034.
For more information, visit careers.ryanair.com.
Air India Passengers Stranded Inside Plane for 2 Hours Due to Pilot Absence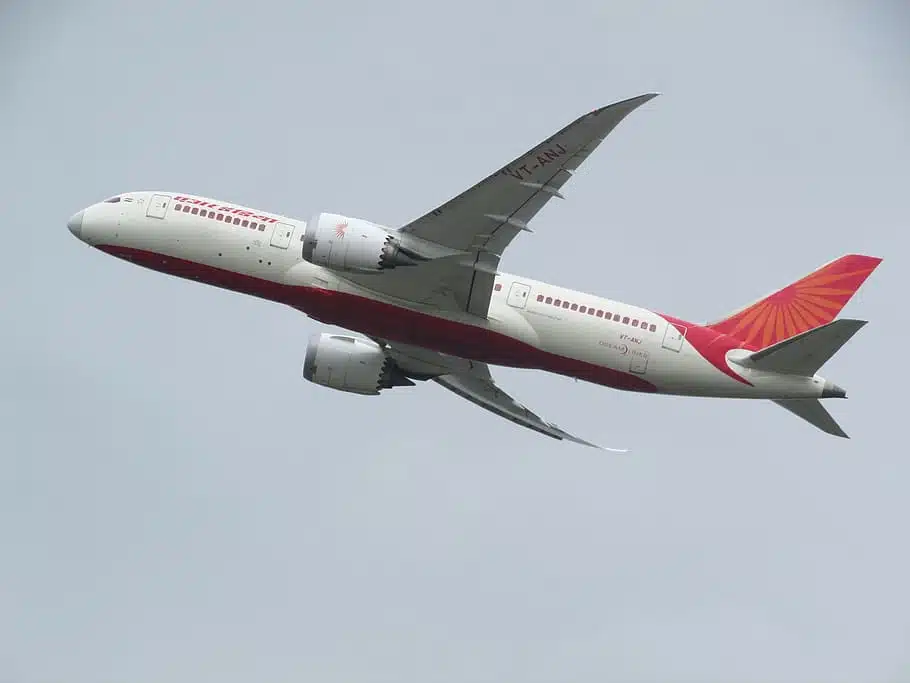 According to reports, over 100 passengers were forced to stay nearly two hours inside the aircraft on September 25 due to the absence of the pilot of Air India Flight AI853 from Delhi to Pune.
Delta passengers left stranded on Portuguese island and told them to Drink Water From Bathroom Faucets(Opens in a new browser tab)
The flight, which was supposed to leave at 7:10 p.m., took off at 9 p.m. and didn't land in Pune until nearly 11 p.m. Due to a lack of pilots, the delay left disgruntled passengers wondering why they had to wait two hours after boarding. Concerns regarding flight timeliness and passenger satisfaction have been brought up by this awful incident.
The flight crew gave short justifications for the delay to the passengers on board, citing "operational reasons." However, under criticism from furious passengers, they eventually acknowledged that the lack of pilots was to blame for the drawn-out departure.
Woman diverts flight after argument 'over wine'(Opens in a new browser tab)
Another passenger tweeted that, We were kept in flight for more than 1 hour because your pilot was not on time. This is really pathetic. No staff knew reason and inform passengers. It felt like kidnapped in suffocating environment. AI853- delhi to pune.
These flights are scheduled, claims a civil aviation expert who talked on the record. The result is that everything needs to be scrutinized and inspected in detail in advance. The passengers weren't adequately told about the reasons for the delay, he claims, which is worse.