Alaska Airlines Has Commissioned A New Hawaiian Aircraft Livery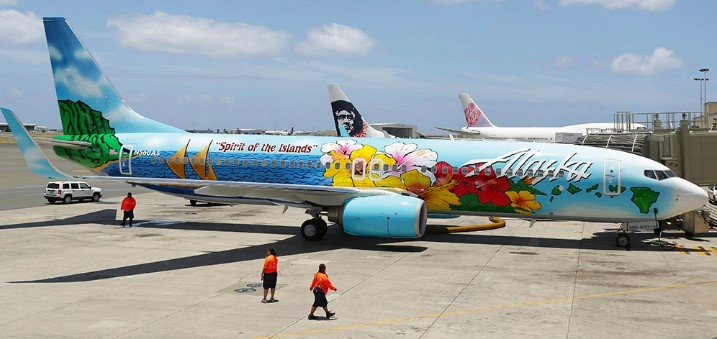 Alaska Airlines is partnering with Hawaiʻi-based illustrator, Shar Tuiʻasoa of Punky Aloha Studio to design second special-edition painted aircraft in honor of the Aloha State. The artwork for the new aircraft will reflect Hawaiʻi's Pledge To Keiki and will be revealed later this year.
The desire to work with Tuiʻasoa has been on the minds of employees for a while now, with Alaska's employee-led Pacific Islander Alliance (one of the company's 12 Business Resource Groups) having passionately advocated for her work as a skilled artist proudly representing Hawaiʻi and Pacific Islander culture.
This week, Alaska joined Kanu Hawai'i, Hawai'i Governor Josh Green, Superintendent of Education Keith Hayashi and other partners in a conference to support the launch of the Pledge To Keiki throughout Hawaiʻi's public schools.
In 2013, Alaska painted first Hawaiʻi-themed airplane after hosting a statewide "Paint-the-Plane" contest for local students, in partnership with the Hawaiʻi State Department of Education and Hawaiʻi Association of Independent Schools. Dubbed the "Spirit of the Islands," the unique paint theme depicted Hawaiʻi's cultural diversity and was designed by a local artist and Honolulu high school junior Aaron Nee. Nee's design was selected from among more than 2,700 submissions by students across the Hawaiian Islands. After nearly a decade of flying throughout Alaska's route network, the Spirit of the Islands was ready for a repaint and the livery was retired in May 2022.
United Airlines Invests $5 Million In Algae-Based Fuel Producer
United wants to turn microalgae into SAF through the first new investment of its recently announced UAV Sustainable Flight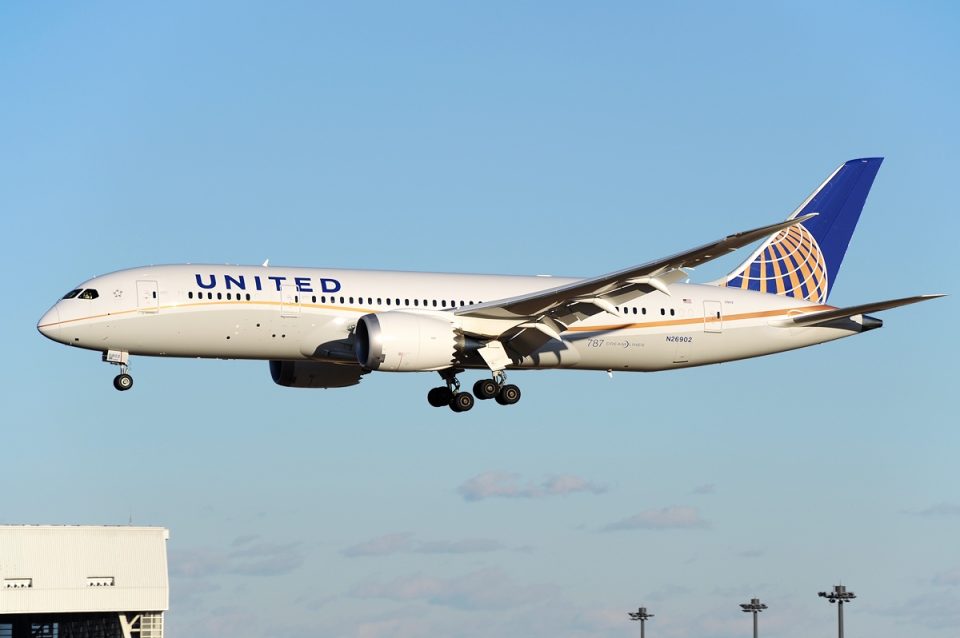 United wants to turn microalgae into SAF through the first new investment of its recently announced UAV Sustainable Flight FundSM since its launch: algae biofuel company Viridos. This $5 million investment will support the production of sustainable aviation fuel (SAF) made from algae, an abundant and scalable resource that can be grown and harvested without impacting the food supply chain.
Viridos specializes in the bioengineering of microalgae and its proprietary technology accelerates the amount of oil that can produced from microalgae. This algae oil could then be used to scale the future production of SAF.
SAF is an alternative to conventional jet fuel that, on a lifecycle basis, reduces greenhouse gas (GHG) emissions associated with air travel compared to conventional jet fuel alone.¹ SAF is made from used cooking oil and agricultural waste, and, in the future, could be made from other feedstocks, including household trash, forest waste, or algae. To date, United has invested in the future production of over three billion gallons of SAF – the most of any airline in the world.
Viridos, a biofuel company focused on decarbonizing industries, is leading the bioengineering of microalgae and has already achieved seven times the oil productivity compared to typical wild-type algae. This creates an opportunity for potentially scalable and more sustainable production of algae oil, that could later be used to produce SAF. Based on current estimates, SAF created by Viridos' algae oil is expected to have a 70% reduced carbon footprint on a lifecycle basis when compared to traditional jet fuel.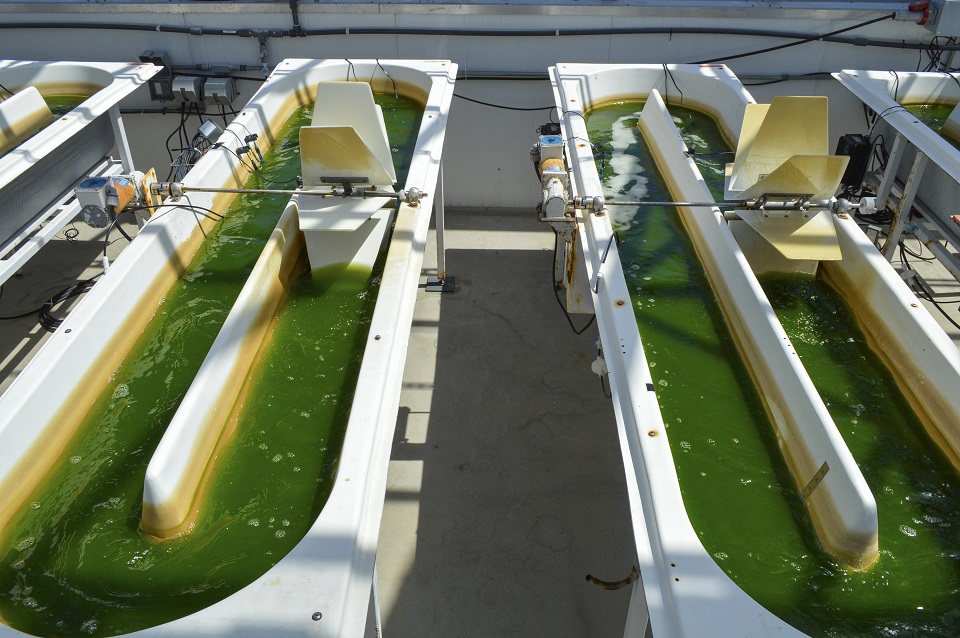 Viridos' bioengineering technology combines several important and unique attributes contributing to better scalability and sustainability compared with traditional jet fuel production:
Surface area oil productivities of Viridos algae far exceed any traditional oil crop, achieving high algae oil output on comparatively small areas.
Viridos algae are grown in vessels containing seawater. This allows contained deployment in hot and dry locations without taxing scarce freshwater and arable land resources, while eliminating runoff.
Viridos algae have extremely high oil contents facilitating downstream processing to algae oil.
Viridos algae oil is a quality plant oil allowing existing bio-refineries to process the oil with high yield.
Etihad Airways celebrates completion of major system transition to Amadeus with flash sale
Etihad Airways has successfully switched to the Amadeus Altéa Passenger Service System.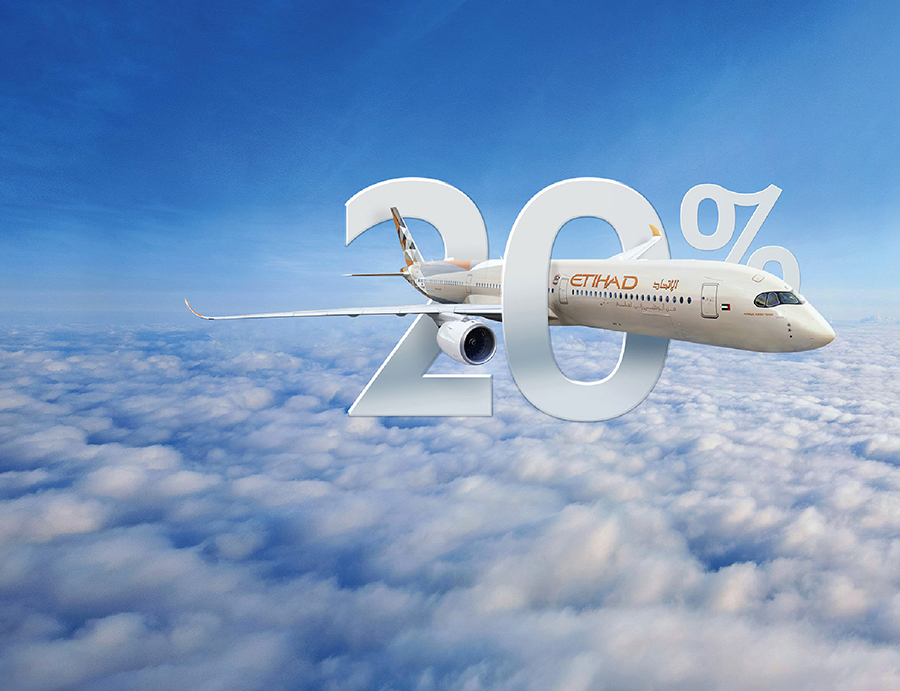 Etihad Airways has successfully switched to the Amadeus Altéa Passenger Service System (PSS).
To celebrate Etihad Airways has launched a flash sale on etihad.com, with 20% discounts on flights using promo code EYFLASH20, only until Tuesday 14 March midnight GST*.
The move to Amadeus Altéa was completed during an overnight switchover on 8 March 2023. All Etihad Airways flights between Abu Dhabi and its global network of airports are now being managed with the Amadeus Altéa suite of travel technology, which offers a faster and simpler check-in and boarding process.
"It also gives valued partners in the travel industry a much richer, relevant and dynamic shopping experience, and supports continued journey with them.
"The move to Amadeus has been the largest IT project, they have undertaken in the last decade with more than 100 IT processes moved over, and over 6,000 colleagues trained to use the new system. Every single element of the transition was planned and rehearsed with scrupulous testing at every stage.
With Amadeus Altéa now fully live, Etihad customers can use all online services at etihad.com, on the mobile app and through their travel agent, including flight booking, check in, upgrades and GuestSeat redemption bookings.
Lufthansa is introducing some of the most advanced airline seats in the sky.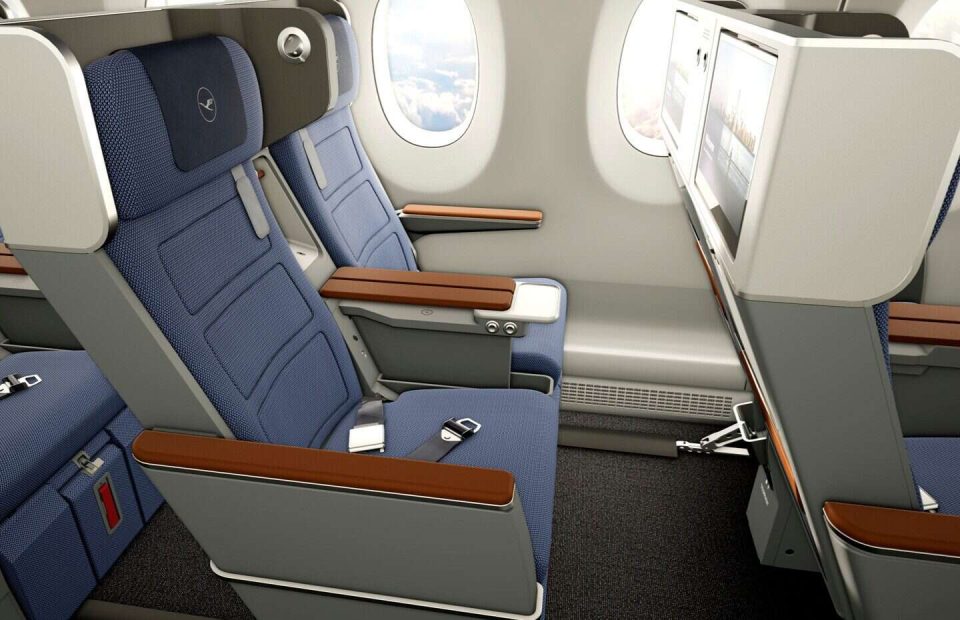 Lufthansa planes are getting a major upgrade. By the end of 2023, the German airline will start rolling out its new Allegris cabins, featuring smart seat designs in economy, premium economy, business, and first class that are among the most innovative in the sky.
On Tuesday, the airline officially unveiled the seat designs, which include spacious suites in first and business class—a first for Lufthansa. As part of the sweeping project, Lufthansa will launch a total of 27,000 of the new seats on board its new Boeing 787 Dreamliners and Airbus A350 planes.
"The demand of our passengers is quite clear. They don't ask for luxury items; we are not a luxury airline," says Lufthansa CEO Jens Ritter. "They ask us for more privacy; or to be able to travel with their partners; or they would like to work; or they would like to sleep. The individual demands of our passengers are changing. That's the reason why we need to change our product."
In that vein, each of the four new cabins offer tons of features that add comfort and allow passengers to individualize their flight experiences. Stand-out perks include personal seat heaters and coolers, a premium economy seat with a pod-like hard shell, and a large double suite in first class.