Lockheed Martin Delivers First C-130J-30 Super Hercules To Indonesian Air Force
Lockheed Martin delivered the first of five C-130J-30 Super Hercules tactical airlifters to the Indonesian Air Force (IDAF) during a ceremony.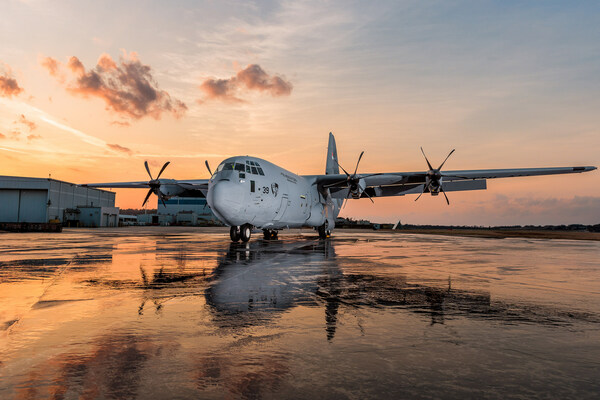 Lockheed Martin delivered the first of five C-130J-30 Super Hercules tactical airlifters to the Indonesian Air Force (IDAF) during a ceremony, commemorating a new era in Hercules operations for this longtime C-130 operator.
The IDAF's new C-130J-30s offer increased cargo capacity, speed, range, power, performance and lower operating costs over its legacy C-130s to support the IDAF's wide range of mission requirements for decades to come. These new C-130J-30s expand the IDAF's ability to partner on missions and training opportunities with allies and regional forces that also operate Super Hercules.
"Indonesian Air Force crews have long trusted the C-130 to support the most challenging of missions facing Indonesia and other nations in the Pacific," said Rod McLean, vice president and general manager, Air Mobility & Maritime Missions programs at Lockheed Martin. "This new era of Super Hercules operations supports Indonesia in achieving mission success with a highly tailored airlift fleet that ensures IDAF crews can support any task — anywhere, anytime — with more power, strength and capability for decades to come."
Indonesia has operated C-130s since the 1960s, using its Hercules fleet for critical national and regional missions such as delivering humanitarian aid and disaster relief, as well as providing military and peacekeeping support around the Pacific Rim.
The C-130J Super Hercules is the worldwide choice in tactical airlift, serving 26 operators in 22 nations. To date, more than 520 C-130Js have been delivered and the Super Hercules remains unmatched in its ability to support 18 different mission requirements.
Lockheed Martin's The Quarterly – Q4 2022 Highlights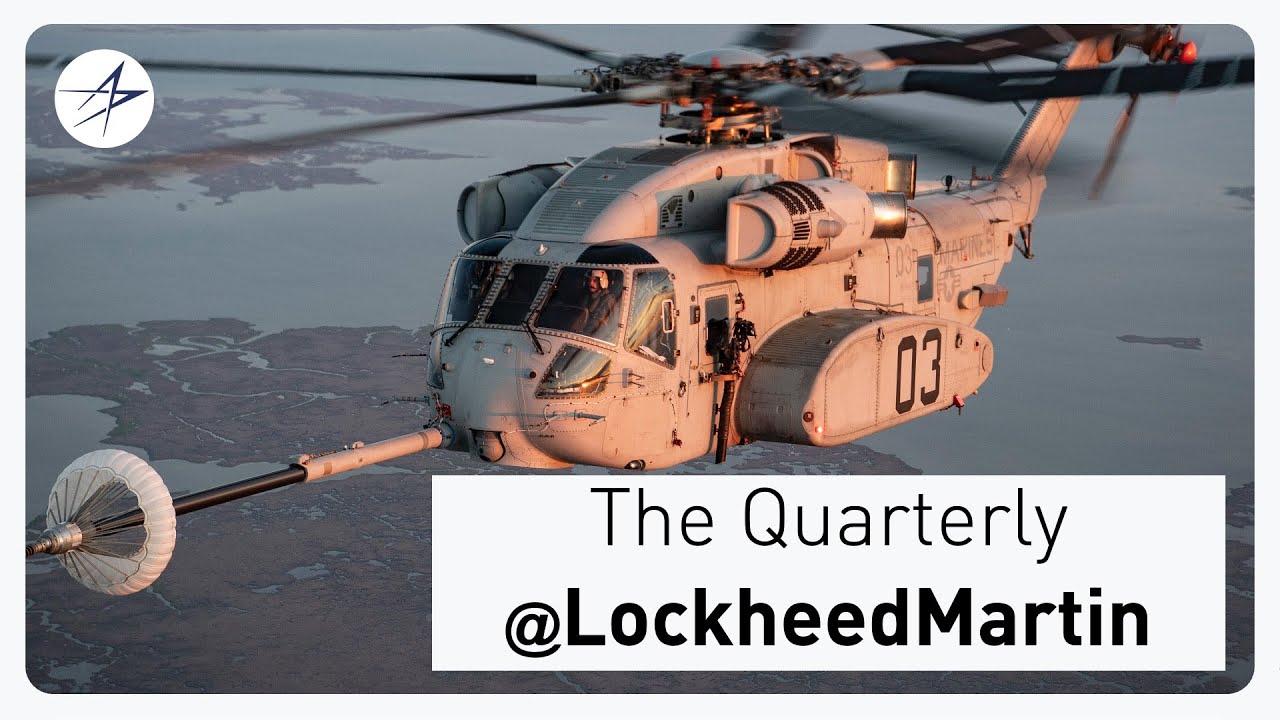 From the most technologically advanced helicopter, engineering for the future of human spaceflight and expanding the F-35 Fleet, check out what we've been up to. "Lockheed Martin's stronger than expected finish to the year demonstrated the company's reliability and resiliency to meet commitments in challenging environments, while leading the industry's critical security advancements for our nation and allies," said Chairman, President and CEO James Taiclet. "Our ongoing expansion of 21st Century capabilities and commercial partnerships are delivering deterrence solutions and value enhancing growth opportunities across our businesses. As we track toward our objective of growth resumption in 2024, we will continue to execute our dynamic and disciplined capital allocation program, by reinvesting in and pursuing growth opportunities, and returning capital to shareholders. We remain confident in our plans to enable our customers to stay ahead of ready and to deliver sustainable economic value."
Dassault delivers first Rafale f4 to French air force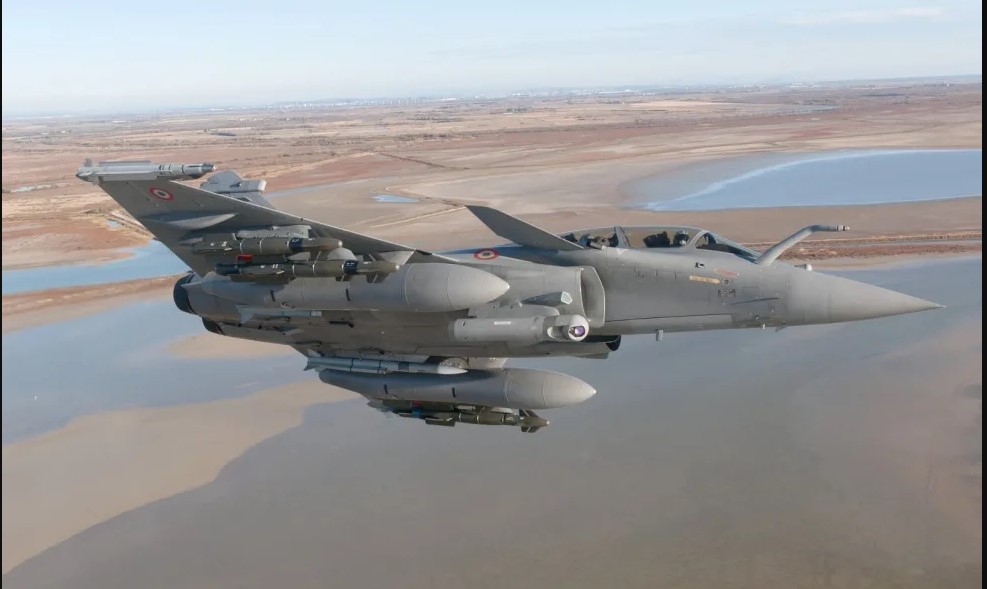 With the delivery of the first aircraft modified to the F4.1 standard to the French Air Force, the Dassault Rafale, the primary fighter jet of France, achieved a new milestone. The Military Aviation Expertise Center at Air Base 118 in Mont-de-Marsan received the first Rafale to the F4.1 standard on Thursday, March 2.
The Rafale F4.1 standard is the latest version of the Rafale fighter jet developed by the French company Dassault Aviation. This upgrade is a step ahead of the previous F3R standard and includes several improvements in terms of capability, versatility, and connectivity.
One of the key upgrades in the Rafale F4.1 is the integration of the new Meteor air-to-air missile, which has a longer range and improved performance compared to its predecessors. The Rafale F4.1 also features improved connectivity with other aircraft, ground stations, and satellites, which allows for better coordination and situational awareness in the battlefield.
Another major improvement is the integration of the Talios targeting pod, which provides high-resolution imagery and laser designation for precision strikes. The Rafale F4.1 also includes enhancements to the aircraft's electronic warfare system, which increases its ability to detect and respond to threats. Other upgrades in the Rafale F4.1 include improvements to the cockpit displays and controls, upgrades to the engines and avionics, and improvements to the aircraft's airframe and maintenance systems.
The first steps in the development of the F4 standard were taken in 2019, when Dassault and then-Armed Forces Minister Florence Parly agreed to a €2 billion ($2.12 billion) deal. Pilots will be supported by a significant technical advance in the future's high-intensity wars. Based on the arrival of a second Rafale F4.1 by next week, the device will go undergo a number of trial stages in the upcoming months.
Boeing Receives U.S. Air Force E-7 Airborne & Proposes T-7 Advanced Trainer for Australia
Quis autem vel eum iure reprehenderit qui in ea voluptate velit esse quam nihil molestiae consequatur, vel illum qui dolorem.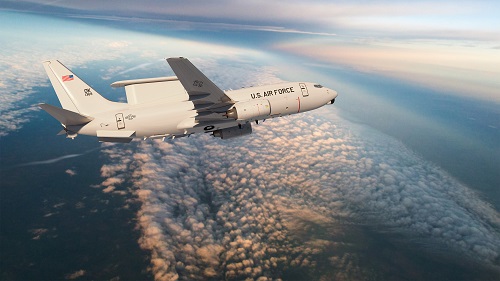 Boeing will begin the development of two new U.S. variants of the E-7 Airborne Early Warning & Control (AEW&C) aircraft through a $1.2 billion Undefinitized Contract Action.
The E-7 provides a fully integrated, combat-proven, flexible command and control node that delivers multi-domain awareness in the most challenging operational environments. The E-7's open systems architecture and agile software design enable the aircraft's capabilities to evolve and remain ahead of future threats.
The E-7 tracks multiple airborne and maritime threats simultaneously with 360-degree coverage via the Multi-role Electronically Scanned Array (MESA) sensor. MESA provides the warfighter with critical domain awareness to detect and identify adversarial targets at long range and dynamically adjusts to emerging tactical situations. Other E-7 operators include the Royal Australian Air Force, the Republic of Korea Air Force, Turkish Air Force and the United Kingdom's Royal Air Force.
The E-7 uses a well-established supply chain which significantly reduces maintenance and logistics costs and increases mission readiness on day one. Converted from the Next-Generation 737-700, the E-7 capitalizes on existing commercial derivative aircraft design, certification and modification processes, allowing E-7s to be fielded to meet Air Force needs.
And also Boeing is ready to offer its T-7 advanced trainer to Australia to help ensure the mission-readiness of the country's future defense pilots. The T-7 is a new cost-effective system combining a trainer aircraft with a ground-based simulator to replace older trainers.
The T-7 could be used to train future Australian pilots of F/A-18F Super Hornets, EA-18G Growlers, F-35s and other defense aircraft using live and 'as real-as-it-gets' virtual simulation. The announcement was made during the Avalon 2023 Australian International Airshow, where Boeing brought a T-7 simulator for customer demonstrations.
The T-7's digital open architecture and reconfigurable cockpit means the trainer/simulator can be updated rapidly for decades to come.