Free Singapore Tours are back at Changi Airport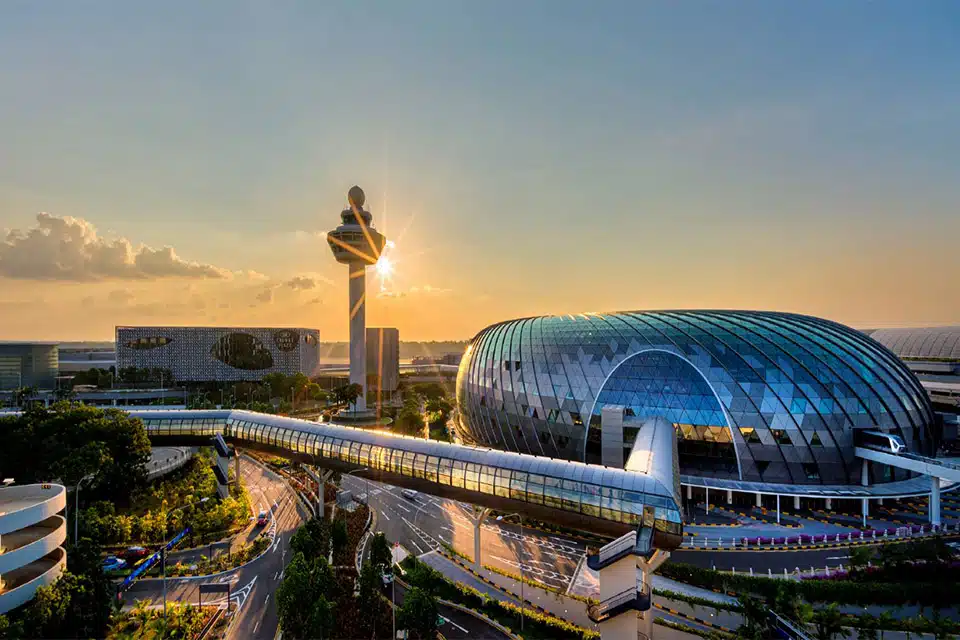 After a two-year pause caused by Covid-19, Changi Airport Group, Singapore Airlines, and the Singapore Tourism Board re-launched the Free Singapore Tour today. The City Sights Tour, Heritage Tour, and Jewel Tour have all been updated to add new sites of interest. These tours have been accessible since before COVID-19. A brand-new Changi Precinct Tour will present visitors to the fascinating sights and sounds of the eastern area surrounding Singapore Changi Airport. There will be daily 2.5-hour-long trips available, with an eventual goal of nine tours daily.
With transit and transfer passengers accounting for about 30% of passenger traffic at Changi Airport pre-pandemic, the tour was first introduced in 1987 to enhance the airport's attractiveness as a transfer hub and to entice transit and transfer passengers to visit Singapore as a holiday destination. In 2019, over 80,000 passengers went on the Free Singapore Tour. The top markets were India, Australia, and Indonesia, with Indian and Australian travellers making up more than one third of the total participants.
The Changi Precinct Tour is a new itinerary that will bring participants to the eastern part of Singapore to visit local community spaces such as the Tampines heartland, and to admire the rustic charms of Changi Village and Changi Beach. It offers a glimpse of how local residents live, and tells the tale of Singapore's history on this part of the island, away from the usual hustle and bustle of Singapore's city centre.
At the Jewel Tour, in addition to visiting popular attractions like the Shiseido Forest Valley and the HSBC Rain Vortex, participants can now discover more about Singapore's food heritage through local brands such as Bee Cheng Hiang and Tong Garden, and sample local snacks at the same time. Another new component of the tour is a free guided walkthrough of a digital attraction – Changi Experience Studio – for participants to experience some of its airport-themed games and interactive exhibits.
New pit stops in the City Sights Tour include the Civic District, where travellers will get an introduction to Singapore's urban development through visits to various national monuments including the National Gallery Singapore, Anderson Bridge, and The Padang. The bus route will also pass through the new Marina Bay Financial District enroute to Gardens by the Bay. The Heritage Tour, available from June, will feature places of interest such as the Buddha Tooth Relic Temple in Chinatown, Arab Street, and Haji Lane, for participants to gain a more in-depth understanding of Singapore's unique and diverse multi-cultural heritage.
The refreshed itineraries also highlight sustainability features at some of the locations featured in the tours, to give participants an overview of Singapore's sustainability efforts.
EasyJet and Rolls-Royce hydrogen research project sets new world industry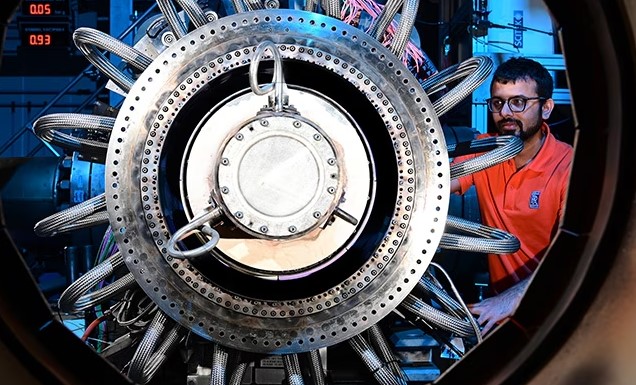 In its hydrogen research project, Rolls-Royce today announced the achievement of yet another significant milestone, a first for the entire world of industry.
In order to power a variety of aircraft, including those in the narrow-body market sector, starting in the mid-2030s, Rolls-Royce and its partner easyJet are dedicated to being at the forefront of the development of hydrogen combustion engine technology.
UK hydrogen alliance established to accelerate zero carbon aviation and bring an £34bn* annual benefit to the country(Opens in a new browser tab)
In collaboration with the German Aerospace Centre Deutsches Zentrum für Luft- und Raumfahrt (DLR) and the UK's Loughborough University, Rolls-Royce has now successfully demonstrated a crucial engine technology that represents an important step forward in the development of hydrogen as an aviation fuel.
Tests on a Pearl 700 engine running on 100% hydrogen at DLR in Cologne have demonstrated the fuel's ability to burn at circumstances that correspond to maximum take-off thrust.
The development of effective improved fuel spray nozzles to regulate combustion has been essential to that accomplishment. Given that hydrogen burns significantly hotter and faster than kerosene, this required considerable engineering problems to be overcome. A novel method that gradually blends air with hydrogen to control the fuel's reactivity allowed the new nozzles to regulate the flame location. The operability and emissions of the combustor met expectations, which is a positive outcome for Rolls-Royce.
Rolls-Royce and Gulfstream give wings to sustainable business aviation(Opens in a new browser tab)
Before the final full-pressure combustor tests were conducted at DLR Cologne, the individual nozzles were initially examined at intermediate pressure at Loughborough's freshly renovated test facilities and at DLR Cologne.
The hydrogen program's combustion component is now well understood as a result of these recent tests, but work is still being done on the systems that will deliver the fuel to the engine and combine those systems with an engine.
As Rolls-Royce and easyJet get ready for the next phase of testing, a full gas hydrogen ground test on a Pearl engine, they will now take the lessons learned from the Boscombe Down tests and apply them to the technologies tested at Loughborough and DLR. The next step will be a comprehensive ground test of a Pearl engine using liquid hydrogen; easyJet and Rolls-Royce both want to eventually fly with the technology.