Emirates A380 aircraft aborts landing at Christchurch Airport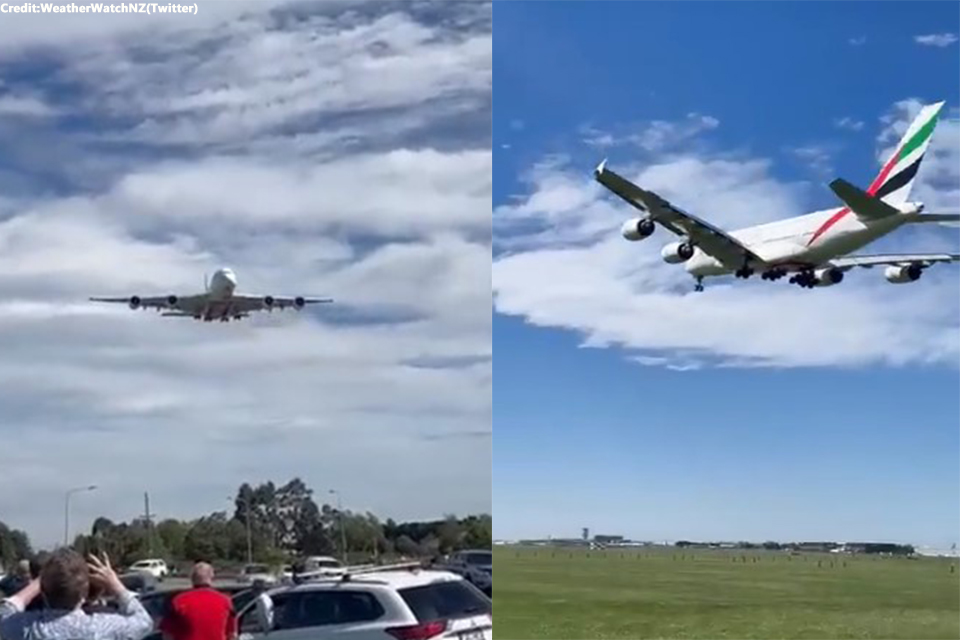 On October 14, 2023, Emirates flight EK 41 was flying into Sydney Kingsford Smith International Airport (SYD) when it had to abort its landing due to severe winds and try again from a different position.
A Superjumbo jet is seen making an unsteady descent in video footage posted to social media by planespotters. The A380 is seen firing its engines and ascending once again just as it reaches the runway.
The purpose of this reverse landing is the tiny shift in the powerful crosswind. Although there was still a crosswind for the A380's second attempt, the direction had changed somewhat from North-West to West-South-West, necessitating that the aircraft make its second attempt from the opposite end of the runway.
This is due to the fact that the aircraft's nose must point as much as possible into the wind, which must not be blowing from behind the vehicle. Although it's a slight distinction, it matters in order to give the airplane additional lift.
At 4.15 p.m., the flight successfully touched down, according to Christchurch Airport. It was initially supposed to land about 2:00 PM. FlightRadar24's flight data displays the A380's course and the circling maneuver it performed after the aborted landing.