Volaris Flight was Delayed for Two Hours, Due to Mosquito Swarm in the cabin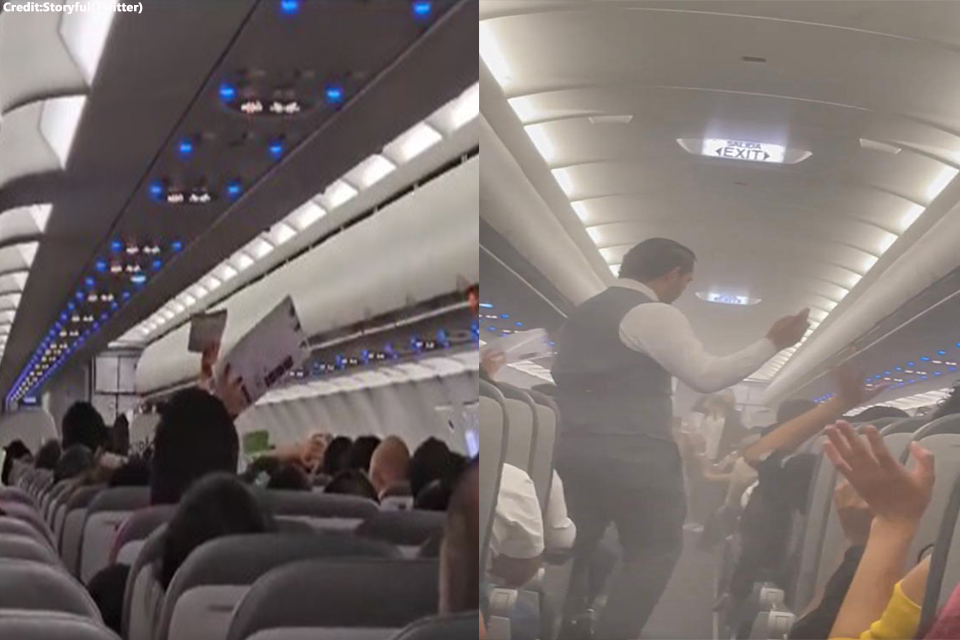 A video that has gone viral online depicts a biblical-scale mosquito swarm that caused a Mexican flight to be delayed for a few hours.
The flight history for VOI221 on October 6 indicates that the intended departure time of 4:30 pm CST was changed to 6:59 pm CST.
The flight crew can be seen spraying insect repellent as a swarm of mosquitoes swirls around the cabin in a video captured by passenger Elizabeth Esmeralda Minjarez Corona. Speaking, Corona claimed that the mosquitoes persisted until the lights were turned out.
Although it is unclear how the mosquito swarm access to the 200-skeeter aircraft, this is not the first time they have boarded a flight at Guadalajara International Airport.
According to report, a similar mile-high mosquito infestation occurred aboard a Volaris aircraft in 2019. And also Guadalajara International Airport is close to places with flooding and a lot of vegetation, as well as some surrounding bodies of water that are contaminated, making it an ideal setting for the "proliferation of mosquitoes."