Passenger Attempts To Troll Ryanair With Artwork, airline has a savage response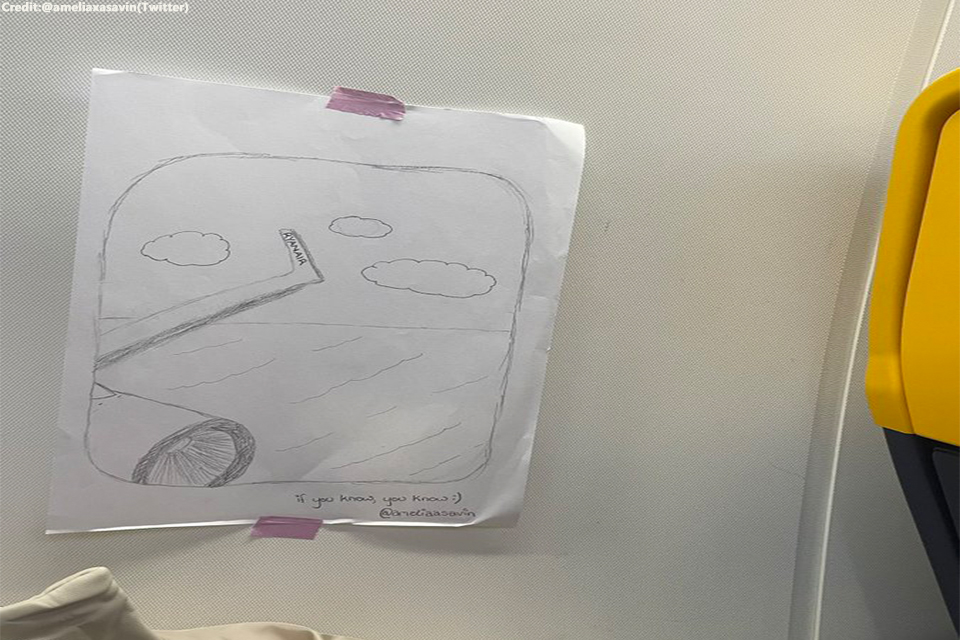 Ryanair demonstrated its clever social media presence by using a hand-drawn image to counter a flyer's effort at trolling.
The drawing, which resembled the normal view from an aeroplane window, was posted next to a seat without a window in a post by X user ameliaasavin. The caption of the picture was amusingly written by the user, "It's ok Ryanair, I fixed the issue on my return flight," with the fun addition of "If you know, you know."
Ryanair re-posted the image on its X account with the comment, "But not your art skills". A day ago, Ryanair responded, and since then, it has gone viral. It has received close to 4 million views so far.
One user said, "I swear, whoever runs this account is a genius." Another user commented, "I'd say fair, but that's actually quite a good drawing."