Saudia to become first airline to operate at Red Sea International Airport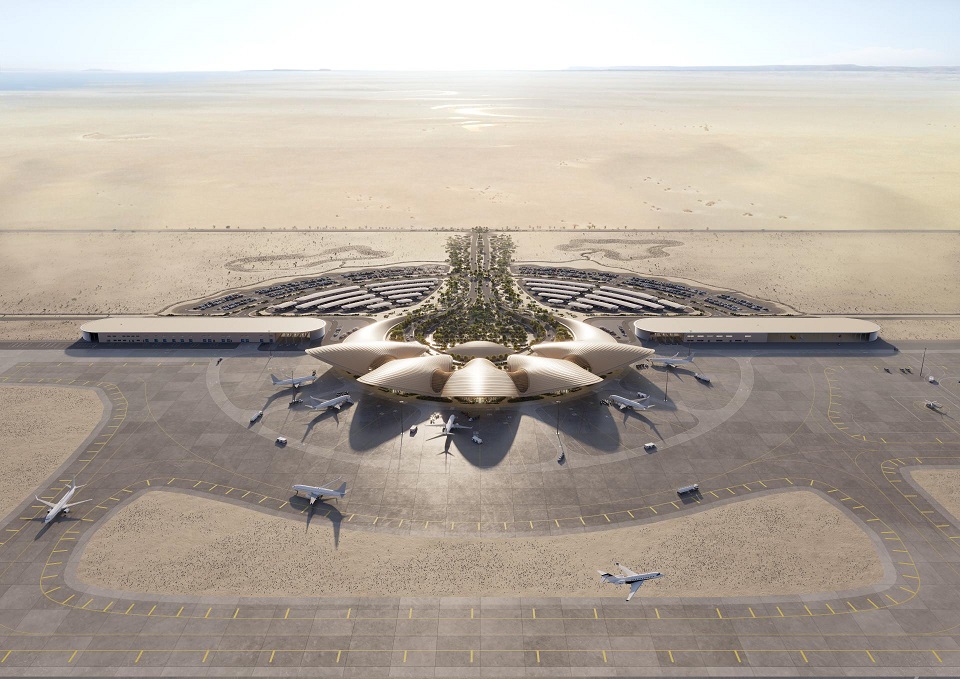 Saudi Arabian Airlines (SAUDIA), the country's flag carrier, has signed a memorandum of understanding with Red Sea Global (RSG), the multi-project developer responsible for the world's most ambitious regenerative tourism destinations "The Red Sea" and "Amaala," and daa International, the company in charge of running Red Sea International Airport (RSI). As a result, SAUDIA will be the first airline to fly into and out of RSI.
The first three resorts at The Red Sea destination, including RSI, are expected to launch this year. Prior to handling international flights beginning in 2024, it will first be available for internal flights to and from Riyadh and then Jeddah.
Biman Bangladesh Plans to Launch Flights to New York(Opens in a new browser tab)
According to the agreement, SAUDIA will start offering regularly scheduled services to and from RSI. Additionally, it gives the three organisations a framework for conducting joint research on the use of sustainable aviation fuel (SAF) and lower carbon aviation fuel (LCAF) at Red Sea International Airport. It will also be assessed whether electric vertical take-off and landing (eVTOL) jets can minimise emissions from flights to the Red Sea.
The arrangement broadens the already-existing partnership between daa International and RSG, who manage its international airport. In addition to continuing to oversee airport operations, daai will collaborate with SAUDIA on a number of projects, including allocating airport gates and counters.
ITA Airways Reveals Striking All-Blue Livery for New Airbus A220 Aircraft(Opens in a new browser tab)
In addition to the first phase of the Red Sea International Airport, three resorts in the Red Sea will debut this year. Phase one will see the opening of an additional 13 hotels. When phase one is complete in 2030, there will be 50 resorts on 22 islands and six inland sites, providing up to 8,000 hotel rooms and more than 1,000 residential units. Luxury marinas, golf courses, entertainment, F&B, and recreational facilities will also be available at the location.
EasyJet and Rolls-Royce hydrogen research project sets new world industry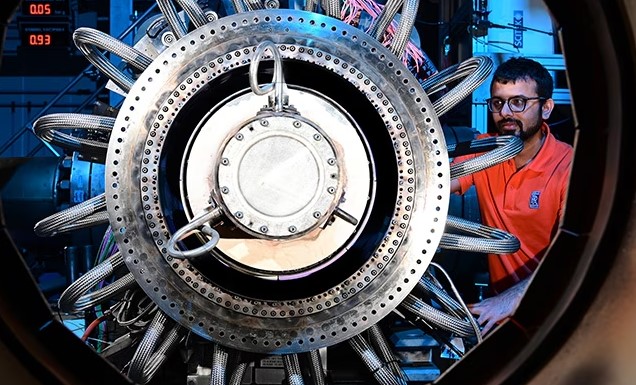 In its hydrogen research project, Rolls-Royce today announced the achievement of yet another significant milestone, a first for the entire world of industry.
In order to power a variety of aircraft, including those in the narrow-body market sector, starting in the mid-2030s, Rolls-Royce and its partner easyJet are dedicated to being at the forefront of the development of hydrogen combustion engine technology.
UK hydrogen alliance established to accelerate zero carbon aviation and bring an £34bn* annual benefit to the country(Opens in a new browser tab)
In collaboration with the German Aerospace Centre Deutsches Zentrum für Luft- und Raumfahrt (DLR) and the UK's Loughborough University, Rolls-Royce has now successfully demonstrated a crucial engine technology that represents an important step forward in the development of hydrogen as an aviation fuel.
Tests on a Pearl 700 engine running on 100% hydrogen at DLR in Cologne have demonstrated the fuel's ability to burn at circumstances that correspond to maximum take-off thrust.
The development of effective improved fuel spray nozzles to regulate combustion has been essential to that accomplishment. Given that hydrogen burns significantly hotter and faster than kerosene, this required considerable engineering problems to be overcome. A novel method that gradually blends air with hydrogen to control the fuel's reactivity allowed the new nozzles to regulate the flame location. The operability and emissions of the combustor met expectations, which is a positive outcome for Rolls-Royce.
Rolls-Royce and Gulfstream give wings to sustainable business aviation(Opens in a new browser tab)
Before the final full-pressure combustor tests were conducted at DLR Cologne, the individual nozzles were initially examined at intermediate pressure at Loughborough's freshly renovated test facilities and at DLR Cologne.
The hydrogen program's combustion component is now well understood as a result of these recent tests, but work is still being done on the systems that will deliver the fuel to the engine and combine those systems with an engine.
As Rolls-Royce and easyJet get ready for the next phase of testing, a full gas hydrogen ground test on a Pearl engine, they will now take the lessons learned from the Boscombe Down tests and apply them to the technologies tested at Loughborough and DLR. The next step will be a comprehensive ground test of a Pearl engine using liquid hydrogen; easyJet and Rolls-Royce both want to eventually fly with the technology.