Top 10 Best First Class Airlines in the World 2023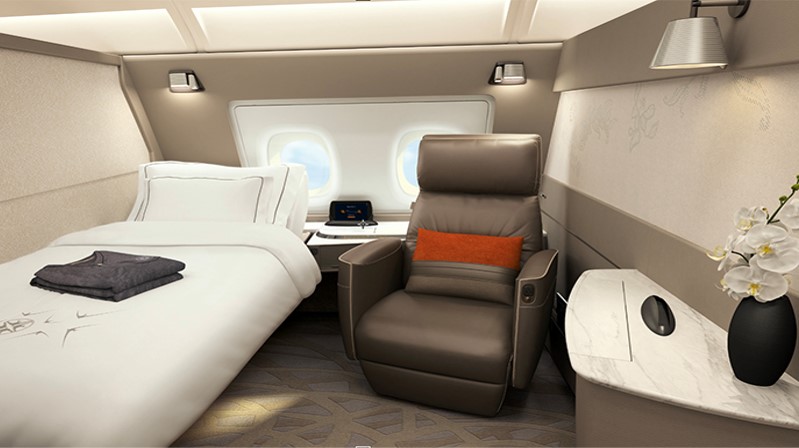 In the ever-evolving landscape of aviation, the competition to provide the most opulent and extravagant flying experiences continues to soar. A few number of airlines have established themselves as the premier providers of first-class travel as of 2023, establishing new benchmarks for comfort, innovation, and individualized service. By combining cutting-edge technology, outstanding comfort, and personalized hospitality, these airlines have converted their cabins into sanctuaries of indulgence that redefine the art of flying.
Are Qantas and Emirates retiring Airbus A380 Superjumbos?(Opens in a new browser tab)
First-class travel provides a spectacular and premium flying experience, with personalised service, spacious seating, gourmet food, private lounges, and a variety of facilities that ensure travellers experience the pinnacle of comfort and convenience when travelling. Airlines all over the world compete to provide the most opulent and luxurious first-class experiences, with the goal of catering to the sophisticated preferences of high-end travellers.
Air India Refreshes Inflight Menu(Opens in a new browser tab)
Singapore Airlines has been recognized as having the world's best first class, as well as the best first-class airline seat and amenities, by Skytrax. Following Air France, wins accolades for World's Best First Class Onboard Catering, World's Best First Class Airline Lounge, and World's Best First Class Lounge Catering.
World's Best First Class Airlines of 2023
1.Singapore Airlines
2.Air France
3.ANA All Nippon Airways
4.Swiss International Air Lines
5.Emirates
6.Cathay Pacific Airways
7.Lufthansa
8.Japan Airlines
9.British Airways
10.Korean Air
EasyJet and Rolls-Royce hydrogen research project sets new world industry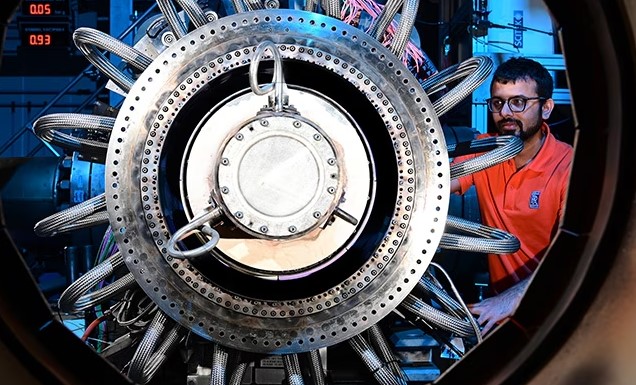 In its hydrogen research project, Rolls-Royce today announced the achievement of yet another significant milestone, a first for the entire world of industry.
In order to power a variety of aircraft, including those in the narrow-body market sector, starting in the mid-2030s, Rolls-Royce and its partner easyJet are dedicated to being at the forefront of the development of hydrogen combustion engine technology.
UK hydrogen alliance established to accelerate zero carbon aviation and bring an £34bn* annual benefit to the country(Opens in a new browser tab)
In collaboration with the German Aerospace Centre Deutsches Zentrum für Luft- und Raumfahrt (DLR) and the UK's Loughborough University, Rolls-Royce has now successfully demonstrated a crucial engine technology that represents an important step forward in the development of hydrogen as an aviation fuel.
Tests on a Pearl 700 engine running on 100% hydrogen at DLR in Cologne have demonstrated the fuel's ability to burn at circumstances that correspond to maximum take-off thrust.
The development of effective improved fuel spray nozzles to regulate combustion has been essential to that accomplishment. Given that hydrogen burns significantly hotter and faster than kerosene, this required considerable engineering problems to be overcome. A novel method that gradually blends air with hydrogen to control the fuel's reactivity allowed the new nozzles to regulate the flame location. The operability and emissions of the combustor met expectations, which is a positive outcome for Rolls-Royce.
Rolls-Royce and Gulfstream give wings to sustainable business aviation(Opens in a new browser tab)
Before the final full-pressure combustor tests were conducted at DLR Cologne, the individual nozzles were initially examined at intermediate pressure at Loughborough's freshly renovated test facilities and at DLR Cologne.
The hydrogen program's combustion component is now well understood as a result of these recent tests, but work is still being done on the systems that will deliver the fuel to the engine and combine those systems with an engine.
As Rolls-Royce and easyJet get ready for the next phase of testing, a full gas hydrogen ground test on a Pearl engine, they will now take the lessons learned from the Boscombe Down tests and apply them to the technologies tested at Loughborough and DLR. The next step will be a comprehensive ground test of a Pearl engine using liquid hydrogen; easyJet and Rolls-Royce both want to eventually fly with the technology.