China's first certified passenger-carrying air taxi takes flight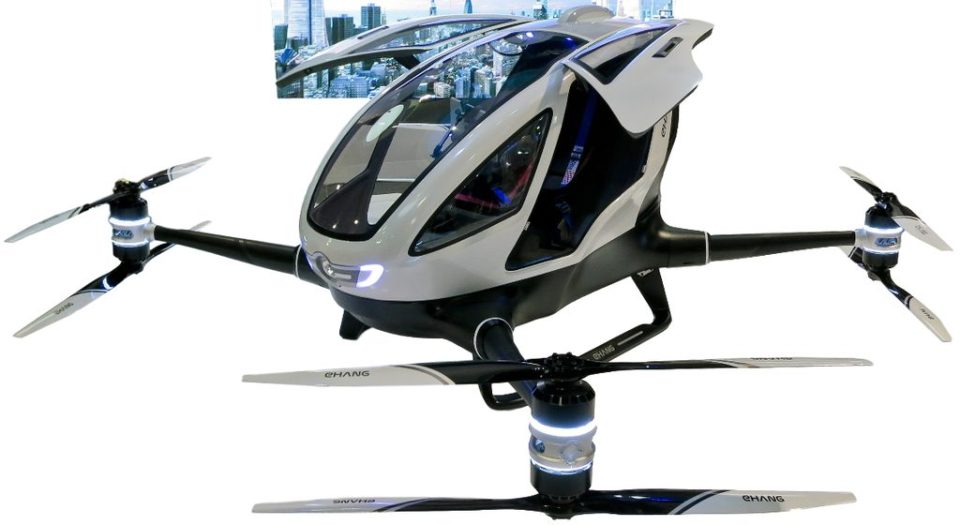 Ehang, a Chinese startup, is now the first in the world to have its completely autonomous, passenger-carrying air taxis certified as airworthy.
Electric vertical take-off and landing (eVTOL) aircraft, such as the EH216-S air taxis from Ehang, have a maximum capacity of two passengers or 600 pounds of cargo. With the help of 16 electric rotors, they can go up to 18 miles at a speed of 80 mph.
Ehang became the first firm in the world to be certified by the CAAC for passenger-carrying eVTOL aircraft when it made the announcement on October 15, 2023. This implies that Ehang is now able to operate its air taxis for profit in China.
A single command and control centre that keeps an eye on weather, routes, and flight status is in charge of the air taxis. Without having to worry about controlling the aircraft, passengers can easily choose their destination using a tablet located within the cabin and enjoy the journey.
Five EH216-S units have been delivered as part of Ehang's joint venture with Xiyu Tourism, which wants to promote low-altitude tourism and deploy at least 120 Ehang vehicles over the next five years. Furthermore, the business has obtained more than 1,200 pre-orders from outside the country, with promises coming from organisations including Japan AirX, Malaysian Aerotree, and Indonesia's Prestige.