Russia: Mob storms Dagestan airport in search for Israelis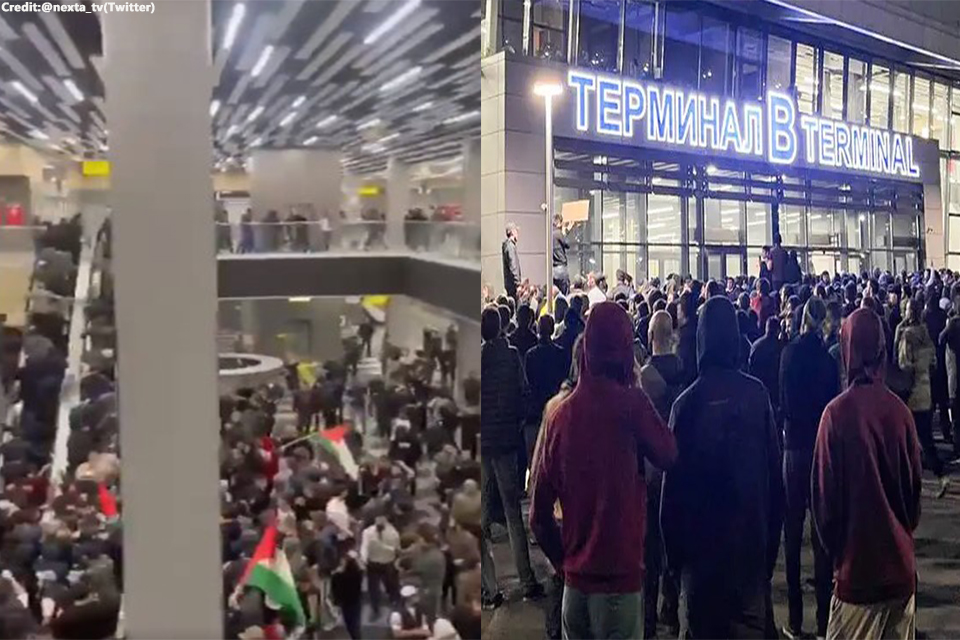 In the midst of the Gaza War, hundreds of protestors seized the main airport in the Russian territory of Dagestan, allegedly in protest of an Israeli plane arriving.
On Sunday, the mob managed to get past security and some of them even made it onto the airport's runway before being escorted off by security personnel. According to Russian news reports, some in the crowd attempted to storm the jet after it had landed in Tel Aviv and yelled anti-Semitic slurs. Some of the audience on the landing field could be seen waving Palestinian flags in videos posted to social media.
The airliner in question belongs to Russian carrier Red Wings, according to reports from the local news. Among the chaos on the Makhachkala airport runway was footage posted on social media showing terrified passengers scrambling to re-enter the aircraft.
Videos of the demonstrators on social media show them smashing through terminal doors, some of them going onto the runway and others bursting over barriers to inspect automobiles leaving the airport.
Israeli Prime Minister Benjamin Netanyahu's office issued a statement on Sunday night stating that Russia's law enforcement agencies should "act resolutely against the rioters and against the wild incitement directed against Jews and Israelis" and ensure the safety of all Israeli citizens and Jews, no matter where they may be.