What is AvioBook, and how does it assist pilots in the Cockpit ?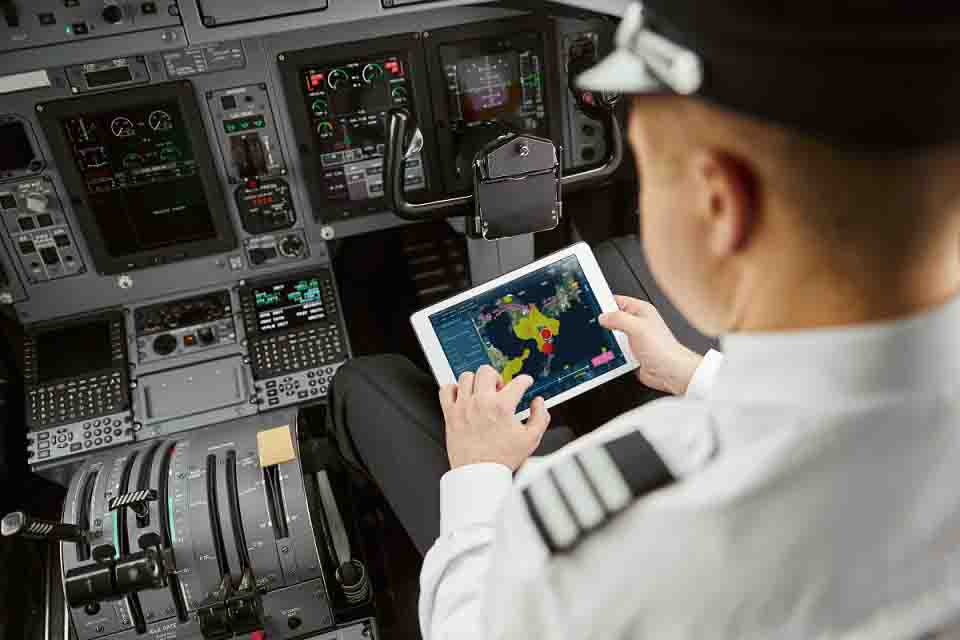 AvioBook provides a one-stop solution for most cockpit duties, offering simple and easy access to information while significantly reducing the need for paper documentation.
Southwest's adoption of AvioBook's suite aims to eliminate 88 million pages
Southwest pilot has entered a multi-year contract with AvioBook for cutting-edge aviation technology. The deal includes a fully-integrated Electronic Flight Bag (EFB) and Electronic Logbook (eLB) solution, as well as the installation of AvioBook's Aircraft Interface Device (AID), AvioCast, across the world's largest all Boeing 737 NG fleet. This real-time data system aims to enhance operational efficiency, safety, compliance, technology redundancy, and environmental sustainability, with the added benefit of shorter turn times.
As a digital pioneer, Southwest's adoption of AvioBook's suite aims to eliminate 88 million pages of printed material annually, providing up-to-date information, reducing paper usage, and improving the overall Employee and Customer experience. AvioBook's user-centric design and gradual implementation plan, set to show initial benefits in 2024, ensure pilots can easily access necessary information.
The partnership strengthens AvioBook's position in the EFB market, now serving Southwest's vast fleet of over 4,000 tails and handling 100,000 flights weekly.
Putting Customers First: AvioBook's 24/7 Support Commitment
AvioBook has been meticulously crafted with the needs of pilots in mind, a product developed by pilots themselves. While it's essential for every Electronic Flight Bag (EFB) to perform certain functions, what truly sets AvioBook apart is its ability to seamlessly integrate these features. In addition to functionality, we understand the importance of an intuitive design, ensuring the user experience is top-notch.
Company approach to product development remains collaborative, extending across their entire product range. This commitment guarantees that you receive an intuitive, high-quality product tailored to the needs of your end-users.
Customer satisfaction is central to our ethos. companies robust customer service platform is available 24/7, ready to support your business. Their value transparency and maintain open communication through agile work methods, so you can place your trust in AvioBook to deliver an application that not only meets your requirements but also aligns perfectly with your preferences.
Access timely and relevant information
It's not merely about information; it's about accessing the right information at the right moment. Features like Globe, an interactive 3D map with customizable weather layers, organize data in a clear and logical format, allowing you to grasp the situation with a quick glance. Stay in constant communication with all aviation stakeholders through notifications, messages, and seamless data sharing.