American Airlines' First Class Dining Expectations Vs. Reality: Are Meals Just a Courtesy?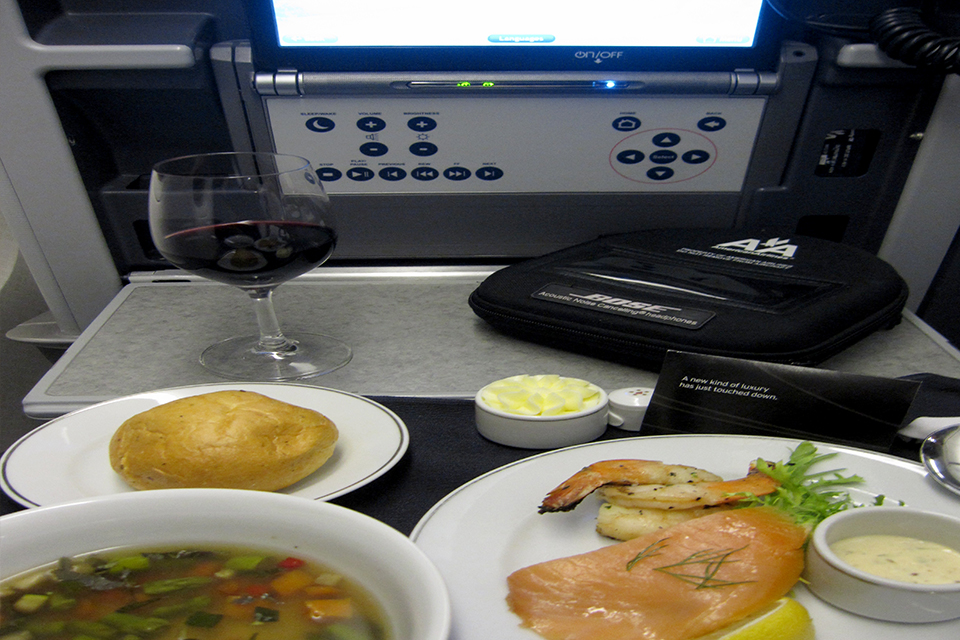 Meals are marketed by American Airlines as one of the advantages of first class travel. To be more precise, "Meal service on flights over 900 miles during meal times."
On a flight lasting three hours or more, a customer who purchases a first class ticket anticipates not only a roomier seat but also meals, beverages, and snacks. When you board, you should expect to be given a glass of champagne or another beverage of your choosing, served in a genuine glass.
These are the expectations that travellers have, however they aren't always met during their trip. According to the report, a passenger on American Airlines flight AA2676, a 2,133-mile journey departing at dinnertime from Newark to Phoenix at 5:22 p.m., discovered that the hard way.
The traveller complained to the airline after the flight since no food was provided. The airline expressed regret but made it clear that providing meals was a kindness rather than something that customers actually pay for.
Although the flight complied with the rules, no food was provided. The airline expressed regret and awarded the customer 15,000 bonus frequent flyer miles, but the more alarming concern is the notion that anything besides transportation is only seen as a courtesy and not as a necessary element of the service.