Virgin Australia Introduces first Australian baggage tracking tool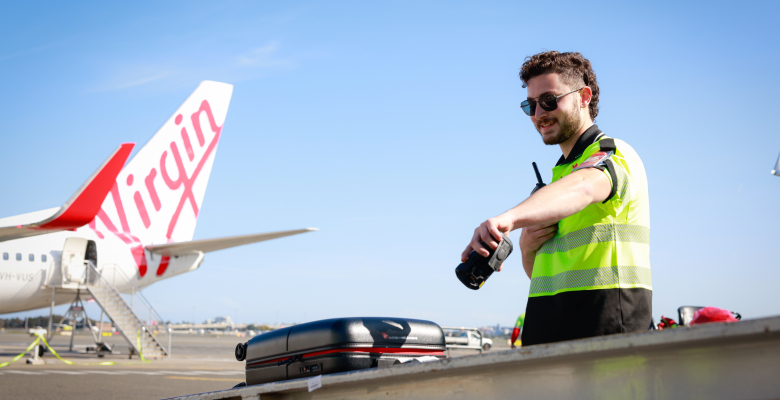 Virgin Australia will launch the nation's first-ever airline baggage tracking tool across more than two thirds of its domestic network tomorrow.
Following a successful pilot of the program in May 2023, guests travelling on almost 70 per cent of the airline's domestic flights will be able to track the status of their checked baggage via the Virgin Australia app.
Today's announcement follows Virgin Australia's more than $400 million investment in digital innovation, technology and customer experience initiatives, which includes newly launched websites, apps, digital systems and most recently, Rapid Rebook – a tool for guests to self-manage their bookings end-to-end in the unlikely event of disruption.
The investment also includes a $110 million upgrade to the interior cabins of the airline's existing Boeing 737 fleet, to include important features like in-seat power and in-flight Wi-Fi.
Today, Virgin Australia will roll out the first-ever airline baggage monitoring system in the nation over more than two thirds of its domestic network, giving passengers the ability to track their bags at every stage of the journey.
Frontier Airlines new policy, passengers must drop-off their bags 60 minutes before Flight(Opens in a new browser tab)
The most recent phase of Virgin Australia's ongoing transformation programme comes at a time when digital tracking is a common occurrence in daily life. The technology, which has been under development for two years, is released as a source of frustration for passengers all over the world who lose their luggage. In spite of this, Virgin Australia performs significantly better than the industry average for mishandled baggage, with a rate of only 1.5 per 1,000 passengers – five times better than the most recent average*.
Korean Air Introduces Cutting-Edge In-Flight Wi-Fi Connectivity for A321neo Aircraft(Opens in a new browser tab)
With Virgin Australia expecting a boost in passengers checking in baggage as a result of the new monitoring tool, the first-to-market technology is poised to liberate customers from the concern of losing their bags the next time they fly.
Guests can track their checked baggage on select Virgin Australia services in three easy steps:
Enable push notifications via app settings.
Once enabled, a series of push notifications will be sent to the guest's phone throughout the journey, including upon the bag being checked-in, transferred to an international partner airline, and available for collection at the final destination. The tool will also advise the guest which carousel the baggage is available for collection from.
Virgin Australia has committed to spending over $400 million on new technology and customer experience enhancements. The airline has so far introduced first-to-market technology, new websites, upgraded apps, a new reward management system, new high-speed Lounges, and onboard Wi-Fi.
Following a survey of Velocity Frequent Flyer members, the airline revealed last month that it would be investing $110 million to upgrade the interior cabins of its current Boeing 737 fleet with new seats, in-flight Wi-Fi, and in-seat power, among other amenities.
EasyJet and Rolls-Royce hydrogen research project sets new world industry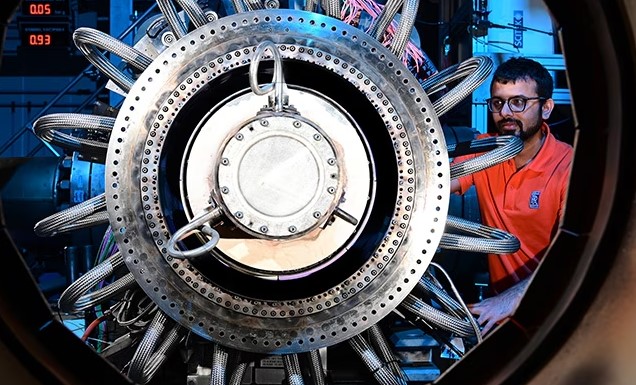 In its hydrogen research project, Rolls-Royce today announced the achievement of yet another significant milestone, a first for the entire world of industry.
In order to power a variety of aircraft, including those in the narrow-body market sector, starting in the mid-2030s, Rolls-Royce and its partner easyJet are dedicated to being at the forefront of the development of hydrogen combustion engine technology.
UK hydrogen alliance established to accelerate zero carbon aviation and bring an £34bn* annual benefit to the country(Opens in a new browser tab)
In collaboration with the German Aerospace Centre Deutsches Zentrum für Luft- und Raumfahrt (DLR) and the UK's Loughborough University, Rolls-Royce has now successfully demonstrated a crucial engine technology that represents an important step forward in the development of hydrogen as an aviation fuel.
Tests on a Pearl 700 engine running on 100% hydrogen at DLR in Cologne have demonstrated the fuel's ability to burn at circumstances that correspond to maximum take-off thrust.
The development of effective improved fuel spray nozzles to regulate combustion has been essential to that accomplishment. Given that hydrogen burns significantly hotter and faster than kerosene, this required considerable engineering problems to be overcome. A novel method that gradually blends air with hydrogen to control the fuel's reactivity allowed the new nozzles to regulate the flame location. The operability and emissions of the combustor met expectations, which is a positive outcome for Rolls-Royce.
Rolls-Royce and Gulfstream give wings to sustainable business aviation(Opens in a new browser tab)
Before the final full-pressure combustor tests were conducted at DLR Cologne, the individual nozzles were initially examined at intermediate pressure at Loughborough's freshly renovated test facilities and at DLR Cologne.
The hydrogen program's combustion component is now well understood as a result of these recent tests, but work is still being done on the systems that will deliver the fuel to the engine and combine those systems with an engine.
As Rolls-Royce and easyJet get ready for the next phase of testing, a full gas hydrogen ground test on a Pearl engine, they will now take the lessons learned from the Boscombe Down tests and apply them to the technologies tested at Loughborough and DLR. The next step will be a comprehensive ground test of a Pearl engine using liquid hydrogen; easyJet and Rolls-Royce both want to eventually fly with the technology.